LaVar Ball
What, Me Worry?
I'm Having a Great Week!
11/22/2017 8:11 AM PST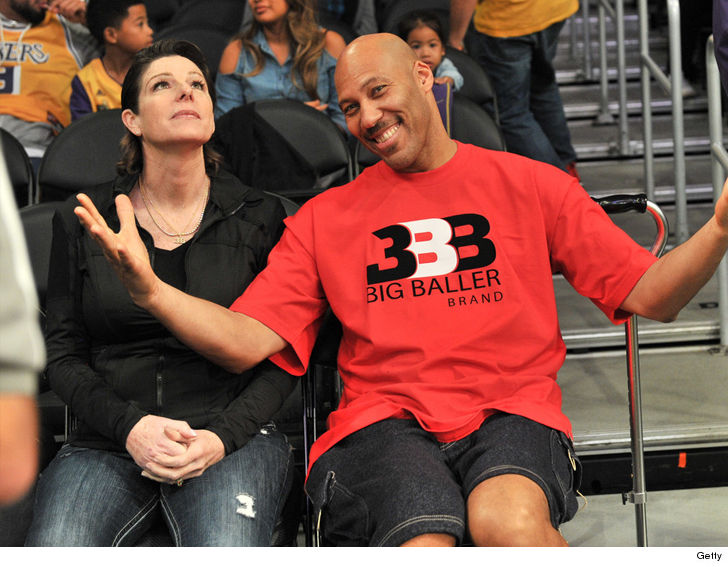 Does this look like a man under attack by the President Of the United States?! 
LaVar Ball was all smiles at the Staples Center on Tuesday — cheesin' it up with his wife at the Lakers game … hours before Donald Trump dissed him on Twitter again. 
So, why the big smile? 
LaVar's having a pretty good week — he messed with Chris Cuomo on CNN, out-Trumped Trump in front of the world (according to Mark Cuban), and his son is home from China.
Not to mention, Big Baller Brand's new ZO2 shoes are finally about to drop. So the real question is …
Why wouldn't he smile?
BTW — Shout out to Mama Tina Ball looking healthy.