Little League Pitcher Gives Up Hit And Loses Game. What Happens Next Will Restore Your Faith In Humanity
August 23, 2017

At the Little League World Series this week, Venezuela defeated the Dominican Republic 3-2 on a walk-off triple.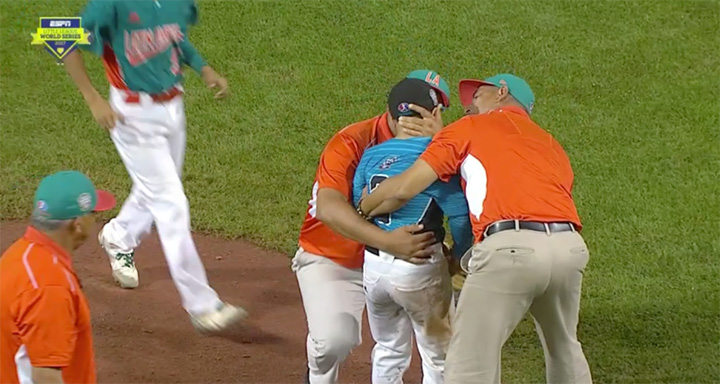 It was a thrilling moment of victory for the Venezuelans, but Dominican pitcher Edward Uceta was absolutely crushed after giving up the hit and collapsed, sobbing on the mound.

What happened next will restore your faith in humanity.

Uceta was almost immediately approached and consoled by the opposing coaches and players.

Watch the video below.

This wasn't the only precious moment to occur during the tournament.

In the video below, Team Mexico's parents cheered for the Dominicans after realizing the players had no parents in the stands to support them.

Only 1 kid on the Dominican team has his parents here so the Mexican team parents are stepping in and going crazy for the DR. Awesome. #LLWS pic.twitter.com/V4FKH6cGiE


— Cespedes Family BBQ (@CespedesBBQ) August 20, 2017

In this photo players from the Dominican Republic and South Dakota are having a conversation using Google Translate.

The coolest thing I've seen today: players from the DR and South Dakota having a conversation w/ @Google translate. #MLBLittleLeagueClassic pic.twitter.com/qUyVZPgr44


— bob holtzman (@Bob_Holtzman) August 20, 2017