Local Charity Donates $92,000 Towards Treatment For Veterans Suffering From PTSD
July 31, 2017

A group of bikers gave back to those who served.

The Bigass Crawfish Bash Foundation, based in La Marque Texas, donated $92,000 to Camp Hope, a Houston charity that allows veterans who suffer from PTSD to come with their families for six months and get treatment at no cost to the veterans.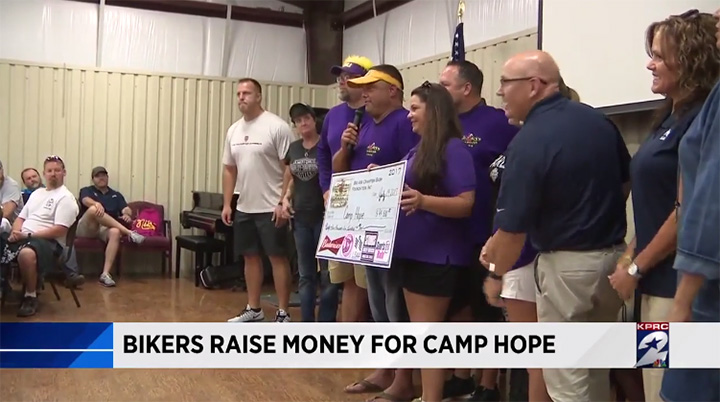 "There are a few places we wind up, in jail, in a coffin or in the streets," said Zack Alexander, a veteran who came back from Iraq with PTSD and substance-abuse problems. "They helped me to get sober. They helped to deal with the issues I had, that I didn't know I had. If it wasn't for Camp Hope, I wouldn't be here today."

The Bigass Crawfish Bash Foundation started with three guys who decided to have a cook-off crawfish boil for charity. It grew immensely over three years.

"The first year we raised about $5,000. The second year we raised about $50,000 and this year our goal was to give away over $100,000," said co-founder Daniel Guidry.

This year, the Bigass Crawfish Bash Foundation boiled more than 58,000 pounds of crawfish. Not only did they raise nearly $100,000 for Camp Hope, they also made it into the Guinness Book of World Records for the biggest crawfish boil.

Watch the video below.