Louisiana Boy In The 'Drive-By Hugging' Video Has Been Identified!
June 8, 2016

Hollie Breaux Mallet was recently looking over security camera footage at home when she noticed a little boy sneaking into her garage. The young boy was seen riding his bike up to the garage, hopping off and running in to play with and cuddle her dog, and then running back out to not get caught.

Touched by the love the boy had for her dog, Dutchess, Hollie took to Facebook to see if she could identify the boy… and it didn't take long before she found him.

"Attn Neighbors! Anyone know who this sweet little boy is? Every now and then when he rides his bike he will quickly come and love on my dog or play fetch real quick, but always leaves quick like he doesn't know if he should be here!" She wrote. "I'd like to tell him he's welcome to stay and play, she loves the attention!"

Within 24 hours, the little boy's mother, Ginger Clement Breaux, commented on the video and confirmed the boy in the footage was her son, Josh.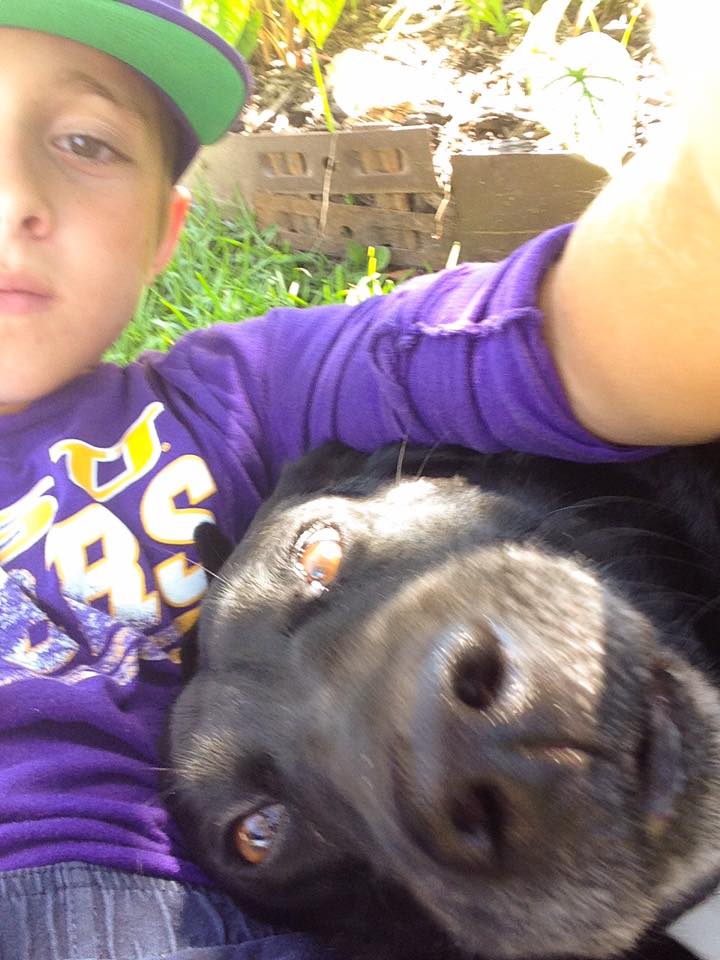 Josh and Dutchess / Facebook

Ginger wrote:

"Josh talks about your dog all the time! Every time we pass he looks to see if she was sitting where he could see her. Just didn't know he was doing things like this. Last night when I first saw it, I was torn as a momma being happy and upset because he knows he shouldn't be on someone's property, but I wake up this morning more happy that he just absolutely adores dogs so much."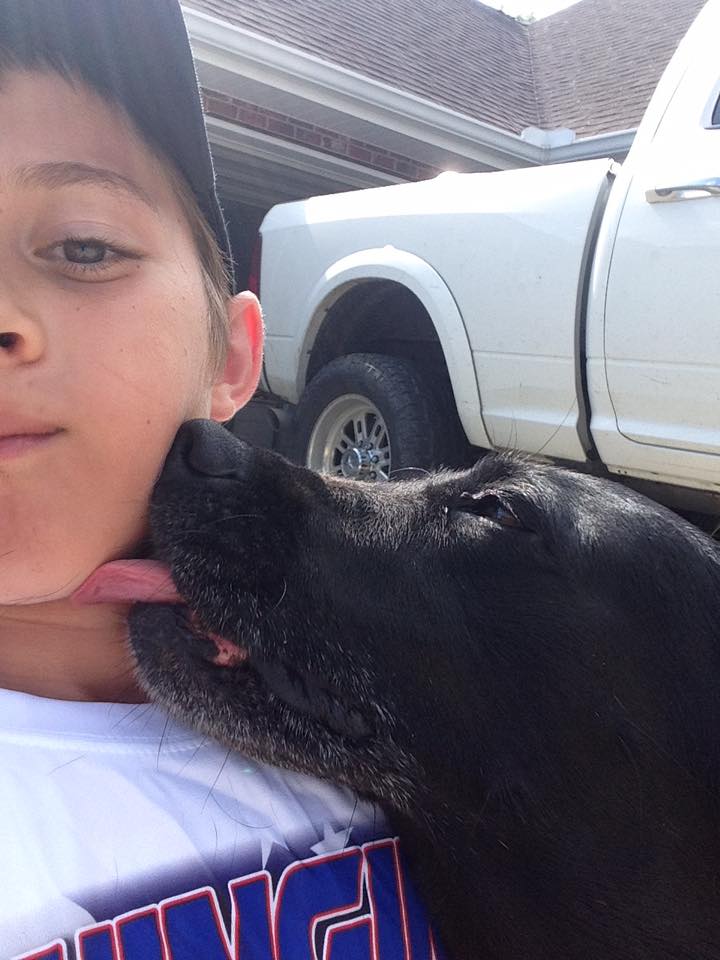 Facebook

Hollie was thrilled to have solved the mystery:

"So mystery solved guys, hope this sweet little boy Josh continues to come play and love up on Dutchess! A dog is a friend for life! I agree Tracy so glad to see that innocence and love was caught on camera instead of what they are normally used for. Can't believe all the views this post has received, so glad to have captured this sweetness!"

When Ginger showed Josh the video of him online, he turned red and said "you know I love dogs momma."