When you're making millions upon millions of dollars every year, it's hard to have restraint. Sure, you could eat fried pork dumplings for every meal and still have hot models signing up left and right to tongue-scrub your taint, but should you really do that? The same could be said for Floyd Mayweather's current training regimen to prepare for his fight against Conor McGregor…er, if he even had a training regimen in the first place.
You'd think that most fighters would be in the ring practicing day and night before a big fight, but not Mayweather. Nah, dude isn't only sporting a 49-0 record, but he's the favorite to win against McGregor – and with such big balls of confidence comes an attitude of "Fuck you I do what I want."
What does Mayweather want? Well, in this week's episode of "UFC Embedded," cameras catch him mocking McGregor while chowing down on a Whopper from Burger King:
Clearly, Mayweather wants gastrointestinal duress and high blood pressure going into the fight, or at least the risk of ripping off an exceptionally wet fart in the middle of the ring. Surprising your opponent is always a good thing, though soiling yourself to do it probably shouldn't be your go-to move.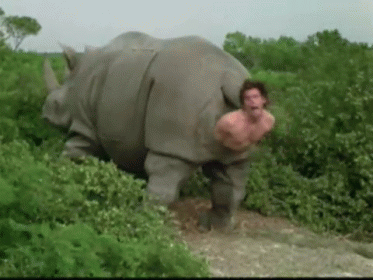 Live look at Mayweather vs. McGregor 2k17
But why stop there when you've got "Fuck-you" money? Not only has Mayweather been eating like shit, but he's been chilling at his very own Vegas strip club into the wee hours of the morning. Via ESPN:
"He's here every night," said one staff member at Girl Collection, the Las Vegas strip club Mayweather opened three months ago. "He wants to make sure everything is running smoothly."

The 6,000-square-foot building, which Mayweather bought for $2.9 million last year, screams of the Mayweather brand. The outside is covered in TMT (The Money Team) logos with a white Rolls-Royce with TMT logos on the tinted windows parked out front. Inside, the main stage is surrounded by three flat-screen televisions playing a commercial for the upcoming Mayweather-McGregor fight on a loop and advertising the "Official Floyd Mayweather 50-0 After Party," which will be held at Girl Collection after the fight.

"…It's going to be the craziest week we've ever had," said one of the dancers at the club. "I'm already planning a vacation with the money I'm going to be making that week."
For those of you with big wallets of your own who happen to be Mayweather fans, you can catch him at his club "Girl Collection" every night leading up to the fight. The cover charge is $50 and there's a two-drink minimum for each patron, making the least amount of money you can spend there $100. Or, you could just channel your inner Mayweather by chugging Burger King and beating up women. One requires money; the other just requires loose morals and a willingness to go to prison.
Mayweather vs. McGregor begins Saturday, August 26th at 9:00 p.m. EST on Showtime PPV.