Meet Metro – The Horse That Saved His Own Life By Painting
May 2, 2017

Metro, a once successful racehorse, had been struggling with health problems after bone chips in his knees caused permanent damage.

Artist Ron Krajewski and his wife Wendy adopted the retired racehorse in 2009.

"We were looking for a horse Wendy could ride and were probably quite naive," Ron told the BBC. "We soon discovered Metro had worse race injuries than we had bargained for."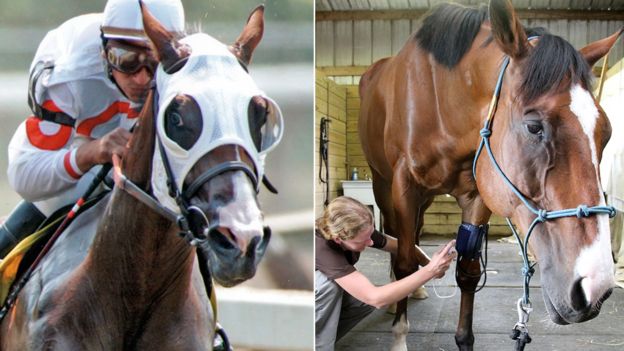 Credit: Barbara Livingstone

In 2012, X-rays revealed Metro's knee joints were closing up. A vet said they would lock up within two years, at which point Ron and Wendy would have to put their horse down.

"I didn't just want to put him out to pasture and forget about him. I was thinking about how we could spend time together," Ron said.

So Ron introduced the horse to painting.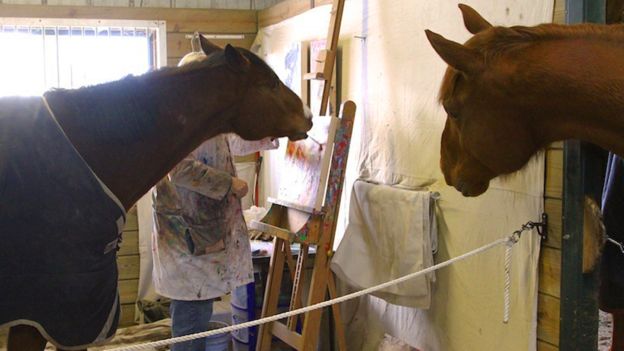 BBC / W KRAJEWSKI

"He could have just touched the paint brush to the canvas and then dropped it and that would have been the end of it. Luckily for us he started making up and down strokes and seemed to enjoy it."

Metro was soon creating works that Ron judged were good enough to put on sale at a local gallery.

The first four paintings sold out the week they were put on display.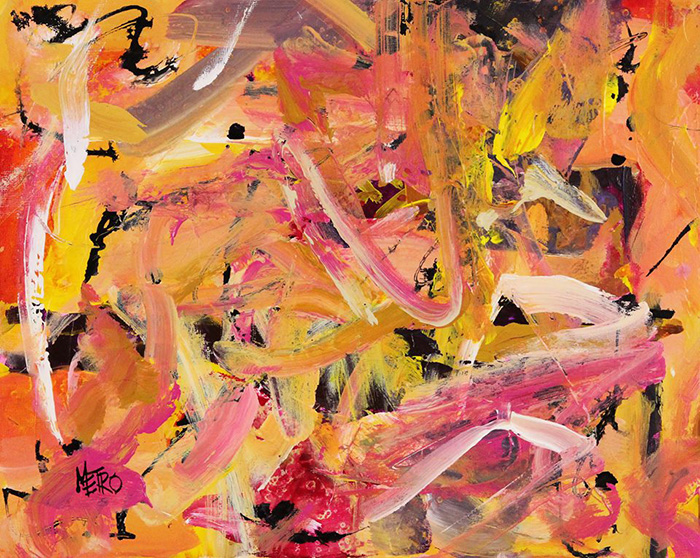 Facebook / Painted by Metro

Sales of the paintings helped fund a new experimental treatment for Metro. His vet created a technique to apply a drug called Tildren directly to his knees.

"Within a few months X-rays showed the bone growth had receded. It has added years to his life," Ron said.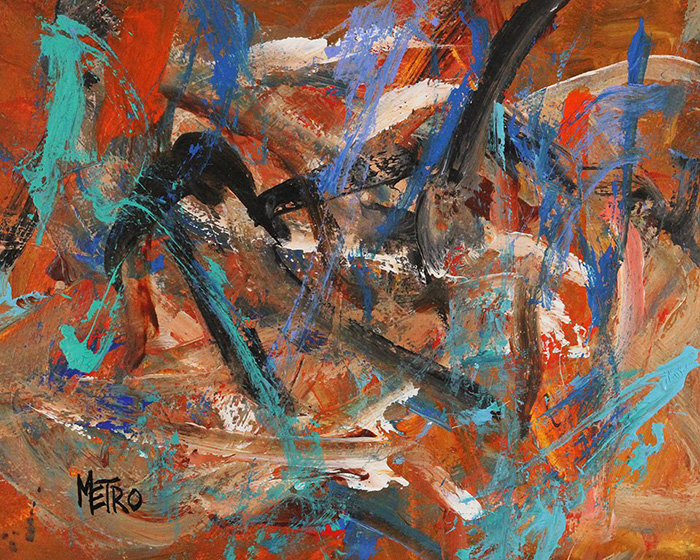 Facebook / Painted by Metro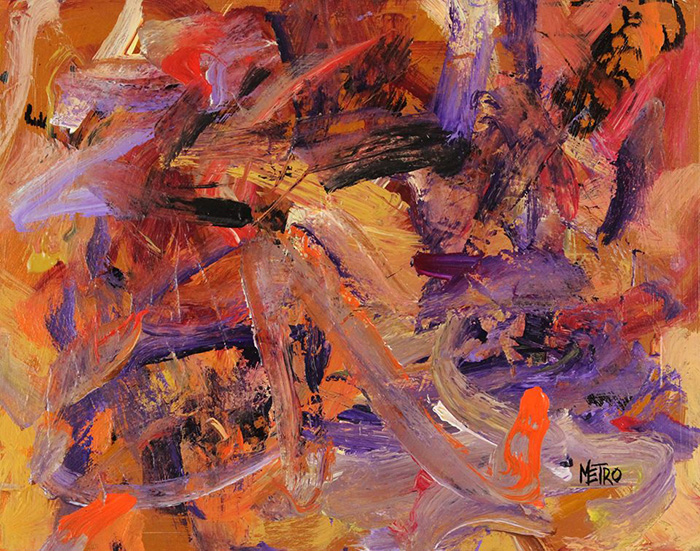 Facebook / Painted by Metro

Ron says he can put out the easel in the field and Metro will stop eating grass to stand in front of it.

"He loves to paint. I'm not sure how much he can see as horses have a blind spot right in front of their noses. I think he likes the feel of running a brush over the canvas."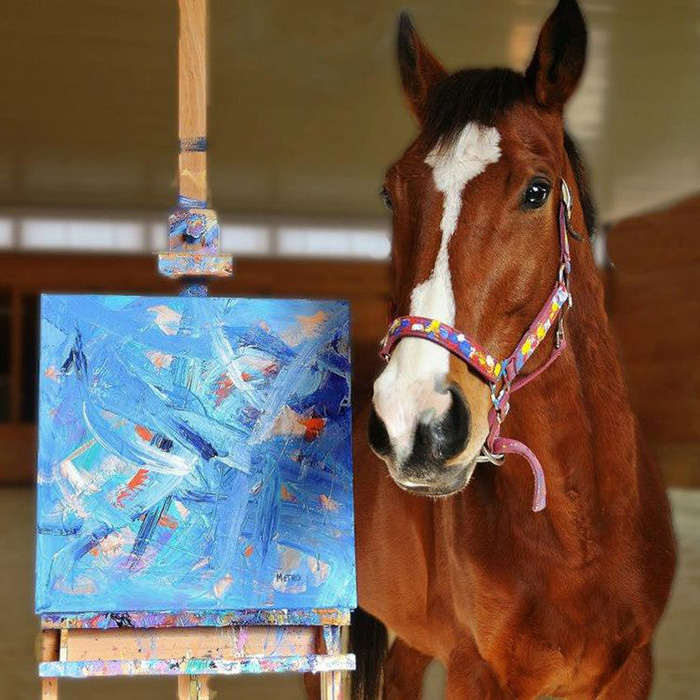 Facebook / Painted by Metro

Ron and Wendy donate half of Metro's earnings to New Vocations, a charity that retrains and rehomes former racehorses.

So far they have donated $80,000, which will help more than 50 other horses.

Visit Painted by Metro on Facebook.