Metallica Collects 9 Tons Of Food For Malnourished Children In Colombia
November 8, 2016

According to RCN Radio, nearly ten tons of food was collected for disadvantaged children and abandoned animals at METALLICA's concert in Colombia last week.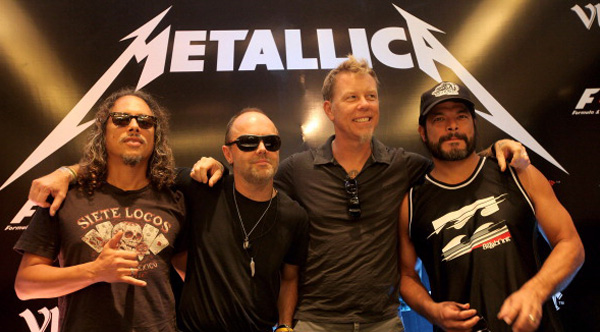 Photo credit: Andrew Caballero-Reynolds/Getty Images

Around 25,000 fans who attended the November 1 show at Los Andes Stadium in Bogota were asked to donate non-perishable food to help the indigenous Wayuú community in La Guajira, in northern Colombia, where in the last eight years more than 4,000 children have died due to malnourishment and a lack of drinking water.

The fans brought in nine tons of food and other items through the hunger-fighting charity the Challenger Foundation and Corazones Peluditos (Furry Hearts), an independent organization of 40 families who help feed and re-home abandoned animals.

A group of METALLICA fans in Colombia who call themselves the Lords Of Hardwire brought the initiative to the band's attention.

via Blabbermouth.net