Minnesota Man Donates His Entire Tool Collection To A Newly-Opened Tool Library
April 24, 2017

With one donation, the St. Paul Tool Library in Minnesota gained an inventory it thought might take years to complete.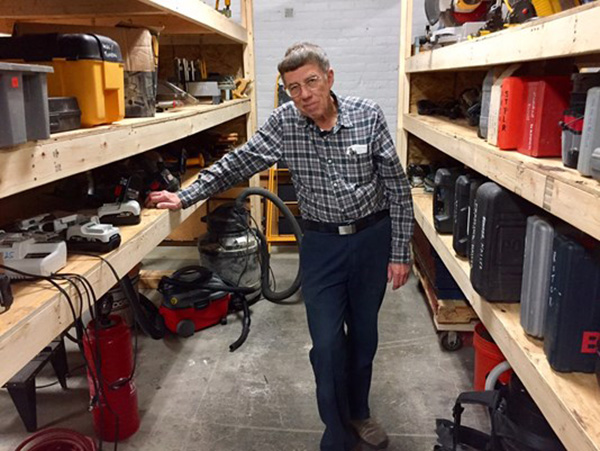 Photo: Boyd Huppert, KARE

David Merry, 78, donated his entire tool collection to the new library, which allows members to work in the shop and check out tools for a $55 annual membership fee.

But the tool library also gained something better: Merry.

"Almost every time we're open, Dave's here," says Pete Hoh, a member of the library's local advisory board. "It's not like we just got the stuff, we got the guy."

Merry's expertise is valued as he walks between his former table saw, planer, jointer and assorted other power tools, helping the tool library's less experienced members with their projects.

The 78-year-old makes it clear there is no place he'd rather spend time than a place where building is being done.

"If we go into a restaurant one of the first things I do is, I tend to look at the table and see how it's built."