Miracle Baby Born Weighing Just Over Half A Pound Is Finally Going Home
February 11, 2016

One of the world's smallest surviving babies is finally going home!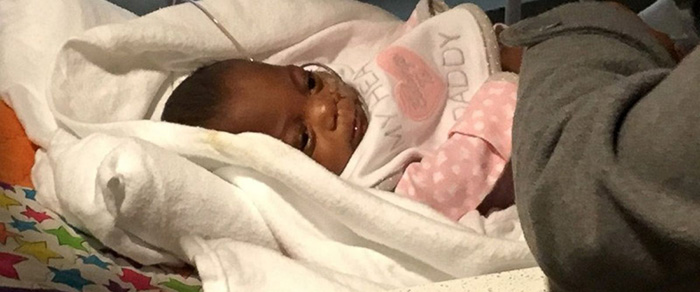 Claire Simmons

Born 14 weeks early and weighing just 10 ounces, E'Layah Faith Pergues faced an uphill battle to survive. Her doctors at Carolinas Medical Center in Charlotte, North Carolina, were not sure that she would survive her delivery or the first few weeks of life. She was born so early that doctors weren't even sure how to feed her.

"We've had to fine-tune our approach with E'Layah," said Dr. Andrew Herman. "We are now feeding her a combination of protein, fat, sugar, electrolytes and vitamins that will help prevent infections, mature her intestines and help her gain weight."

Thanks to that special formula, E'Layah now weighs 5 pounds 8 ounces four months after she was born.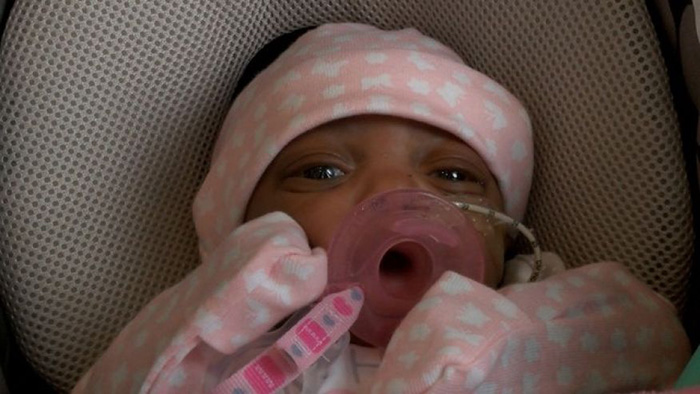 Fox 46 Charlotte

"It's a miracle that she survived even today, so I think had she been born 10 or 16 years ago, it's very unlikely that she would've survived," Dr. Jessica Clarke-Pounder told the news station.

E'Layah's mother, Megan Smith, told Fox 46 Charlotte that she's nervous and excited to finally bring her daughter home. Five months into her pregnancy with E'Layah, Smith suffered from high blood pressure and nearly had two strokes. When she stopped feeling E'Layah move, doctors performed an emergency C-section.

But despite her small stature, Megan and her husband are confident that their daughter will grow into an active child.

"I know she will be something special, whether it's running on the track, ballet lessons or even basketball," Smith said. "We pray for her strength. E'Layah is our miracle baby girl."