Mr. Happy Passes Away At 93 Years Old. This Is His Amazing Story
July 16, 2016

Bermuda is mourning the loss of a local legend this week. Johnny Barnes, dubbed "Mr. Happy," died this week at the age of 93.

Every weekday for the past 30 years, rain or shine, Barnes spent hours telling every commuter on the island that he loved them.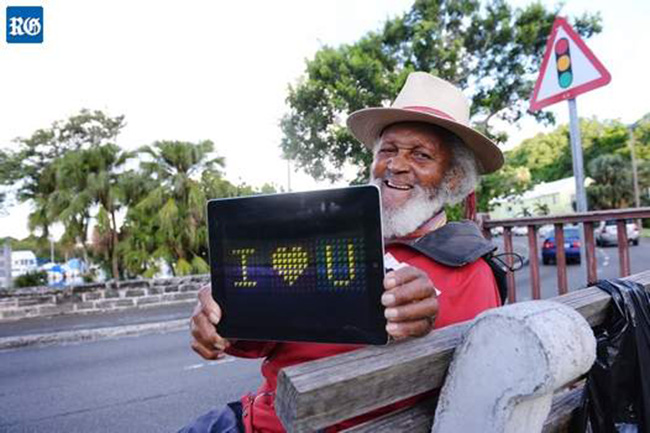 Photo: Royal Gazette

Michael Dunkley, the Premier of Bermuda, hailed the island icon as "the quintessential ambassador for Bermuda."

"I join with all Bermuda in expressing our sadness," the Premier said, calling Mr Barnes "a remarkable, original man whose life gave life to the love we all have in our hearts, and who, from his roundabout perch each morning, expressed that love to all who passed by — friend, acquaintance, stranger, it did not matter, because Johnny Barnes embraced the human race."

The Royal Gazette spoke with Kenneth Manders, president of the Bermuda Conference of the Seventh-day Adventists, who was Mr Barnes' pastor for 13 years.

"Brother Johnny Barnes represents what has become known as the spirit of Bermuda," Mr Manders said. "His life, his love, his legacy has touched thousands of people in our community and those who have visited our country."

This is his story: