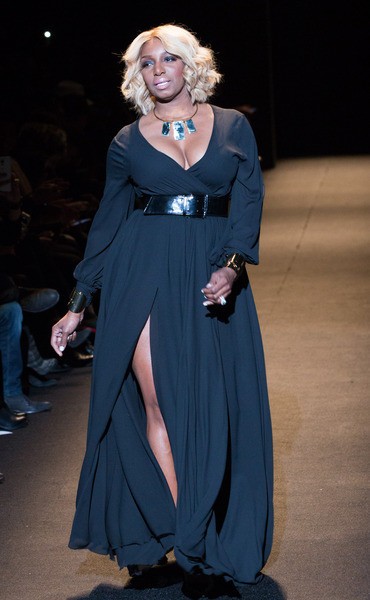 NeNe Leakes may not have been on The Real Housewives of Atlanta last year, but she remained close with Cynthia Bailey, who announced her separation from Peter Thomas just a few weeks ago. NeNe was close with both Cynthia and Peter, so she may fully understand why the couple decided to split up and focus on themselves. According to a new report, NeNe Leakes is now revealing that she's become a huge support for her friend.
"I talked with her this morning," NeNe revealed to Andy Cohen during her visit to Watch What Happens Live, adding, "She's doing good." Apparently, Leakes has been texting with Thomas in addition to speaking with Cynthia.
It sounds like NeNe and Cynthia will be close friends on the upcoming season of The Real Housewives of Atlanta. And while Porsha Williams and NeNe used to be friends, it sounds like the friendship may have suffered due to some comments that Porsha had made on the radio.
NeNe insisted that she's "not feuding with Porsha," but Porsha "might be." "Her and her little job over there, DISH Nation," NeNe continued. "Yeah, they always talk about me, but I help their ratings, so they should continue."
Plus, Leakes revealed that she isn't shocked that Kenya is single once again. She thinks that Moore can do much better.
Leakes also revealed that she isn't surprised that Kenya Moore ended her relationship with Matt Jordan, especially since she didn't think they were a match. "I didn't think they were a match. I don't think he's Kenya's type," NeNe told Andy, adding that she thinks Kenya's type is "not Matt."
This upcoming season will be interesting to watch. The show is scheduled to return this fall. 
What do you think of NeNe Leakes' comments about Cynthia Bailey's marriage to Peter Thomas?