New Hampshire Governor Says 'Never Again' On Puppy Mill Abuse
August 21, 2017

After 84 Great Danes were rescued from a mansion covered in animal waste, New Hampshire Gov. Chris Sununu announced his support for comprehensive reforms to strengthen the state's animal cruelty laws and update its commercial breeder regulations.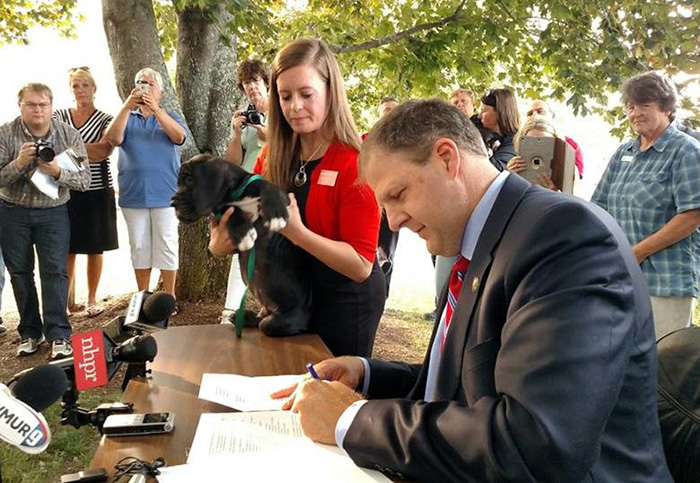 Gov. Chris Sununu / Photo: Office of the N.H. governor

At the Wolfeboro property, animal waste covered the walls and floors, remains of raw chicken parts were strewn about, and the smell of ammonia hung thick in the air, The Humane Society reports. The dogs were riddled with infections, open sores and cuts, and were in extremely poor health.

Many of the dogs have a long road ahead to recovery, but they are all now safe.

"Animal cruelty will not be tolerated in New Hampshire," Sununu said, adding that he would revamp the Governor's Commission on the Humane Treatment of Animals. "I look forward to working with the commission, advocates and legislators to pass commonsense legislation that protects animals, ensuring that the type of situation that took place in Wolfeboro never happens again."

State Sen. Jeb Bradley plans to introduce legislation in the 2018 session to redefine what constitutes a commercial breeder and to mandate that all commercial breeders be inspected on an annual, unannounced basis.