New Zealand Runner Stops In Her Olympics Semi-Final To Help An Injured Competitor Finish
August 17, 2016

In what can only be called an act of true sportsmanship, New Zealand's Nikki Hamblin stopped in her 5000 meter semi-final to walk USA's injured Abbey D'Agostino to the finish line.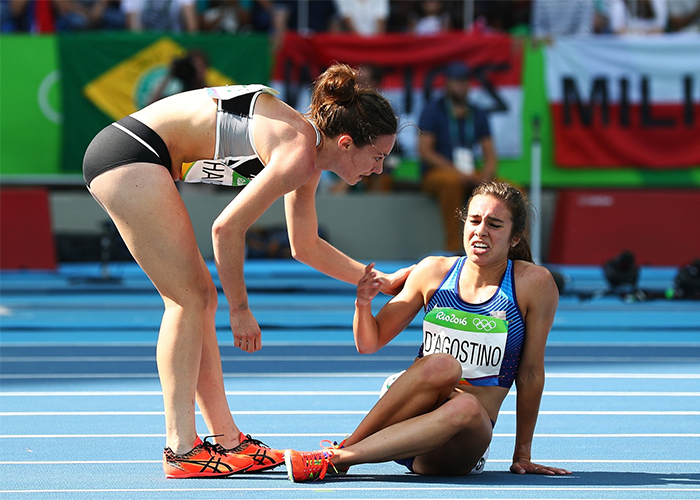 Olympics / Twitter

Hamblin was lying on the track, dazed after a heavy fall and with her hopes of an Olympic medal seemingly over. Suddenly, there was a hand on her shoulder and a voice in her ear: "Get up. We have to finish this."

"I was like, 'Yup, yup, you're right. This is the Olympics Games. We have to finish this,'" Hamblin said.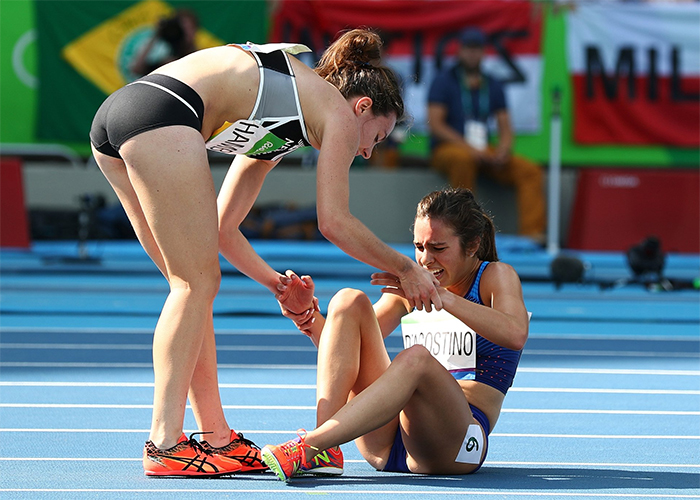 Olympics / Twitter

The pair managed to finish the race as the last competitors on the track, and the crowd cheered loudly as they reached the finish line.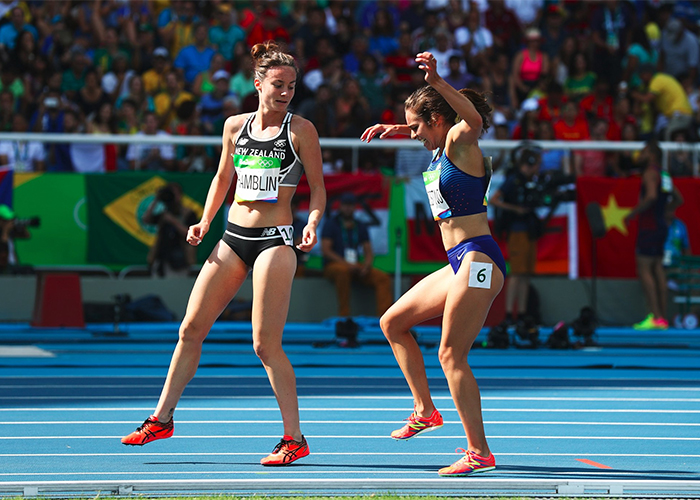 Olympics / Twitter

In hr post-race interview, Hamblin said of D'Agostino:

"That girl is the Olympic spirit right there. I'v never met her before, and isn't that just so amazing. Such an amazing woman."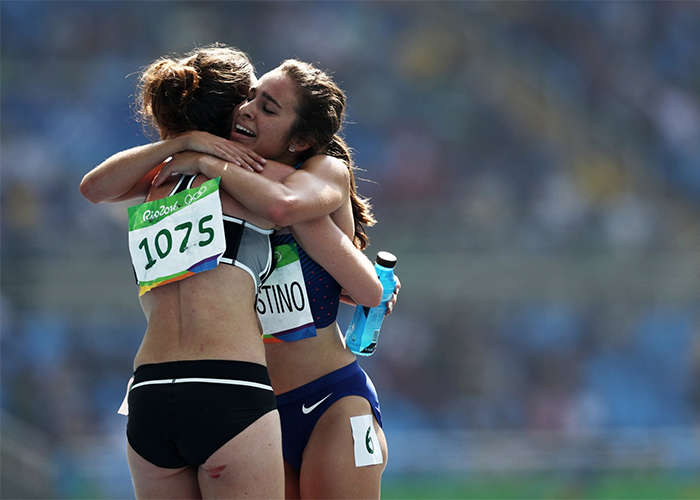 Olympics / Twitter

"I'm never going to forget that moment," Hamblin added. "When someone asks me what happened in Rio in 20 years' time, that's my story … That girl shaking my shoulder, (saying) 'come on, get up'."

Watch the video here:

Por su gran gesto olímpico, Nikki Hamblin y Abbey D'Agostino fueron recalificadas por los jueces y avanzaron pic.twitter.com/nTk0yHTPpP


— Sebastián Amaya (@sebaamaya) August 16, 2016