New Zealand Town Builds 80ft Tunnel To Protect Penguins From Traffic
November 13, 2016

Being a penguin in Oamaru Harbor just got a little bit safer.

Thanks to the local Waitaki district council of Oamaru Harbour, Otago in New Zealand, water and power lines were pushed aside in order to allow construction of a penguin-sized tunnel. This underpass allows the birds to safely travel from their nests to the sea in privacy.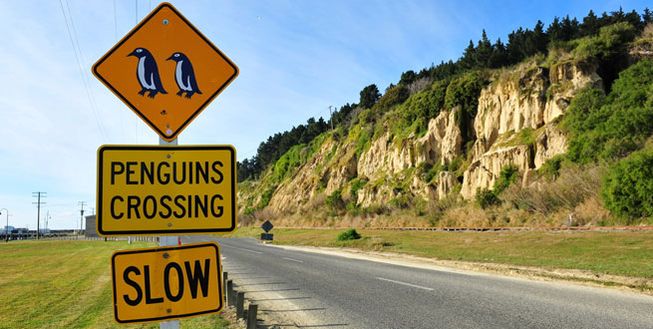 Photo: Jordan Tan / Shutterstock

Oamaru Harbor has been the home to a colony of blue penguins since the early 1990s after they took up residence in a defunct quarry. These tiny little birds that only grow to be a foot tall traversed the same road along the city's waterfront each day, heading to the sea at first light and returning across the busy street at dusk. Despite efforts to steer the birds to safer areas, the penguins proved to be "very habitual" in their routes

On November 3, the underpass was open for travel. Lights were set up to help the penguins navigate the tunnel and cameras were placed near the tunnel to monitor its use. The cameras also give us a chance to say "Awww" as the penguins waddle their way to their nests.