Nicki Minaj Is Paying Off Student Loans For Her Twitter Followers
May 8, 2017

Nicki Minaj spent this past weekend teaching her fans that it pays to get good grades.

Minaj offered to pay more than $20,000 in student loans for dozens of her fans on one condition — they must have straight A's or an impressive GPA.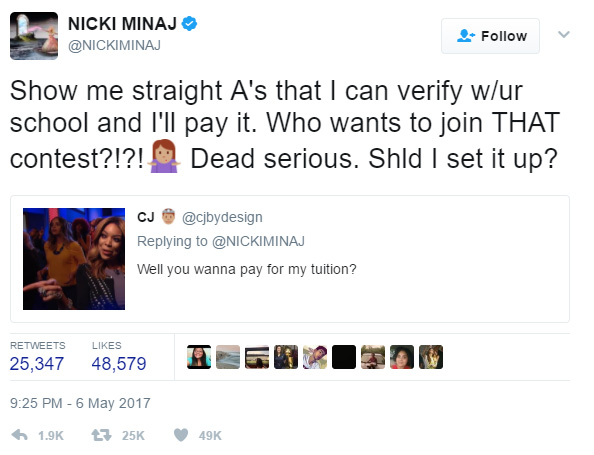 Minaj was initially answering questions about a lip syncing contest surrounding her "Regret in Your Tears" music video, but she shifted gears when one Twitter follower asked if she would pay for her college tuition. Minaj agreed and opened up the opportunity to others.

The response was immediate, with fans sending screen shots of report cards, progress reports, and stories of financial hardship and educational goals.

Nicki replied to thirty fans, telling them to send info for her to pay for their tuition, school loans, and needed equipment.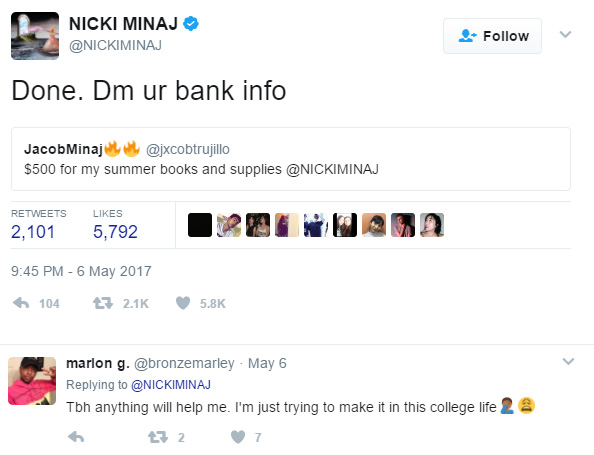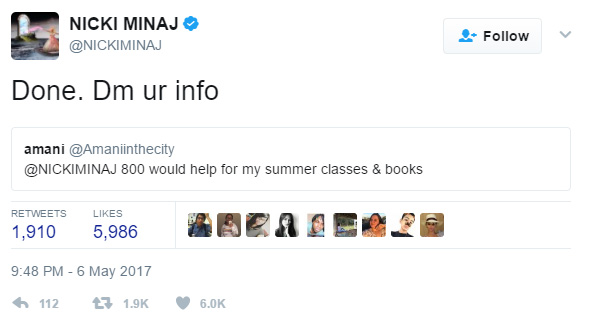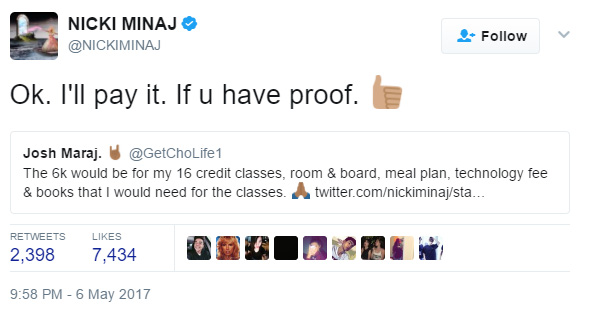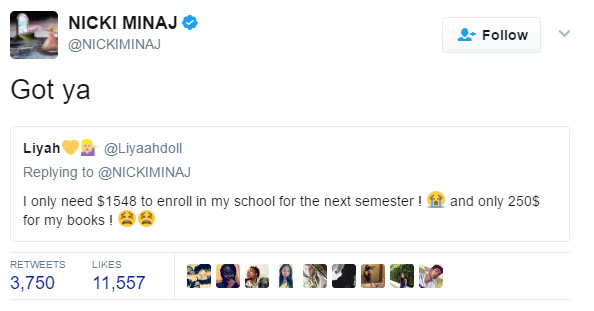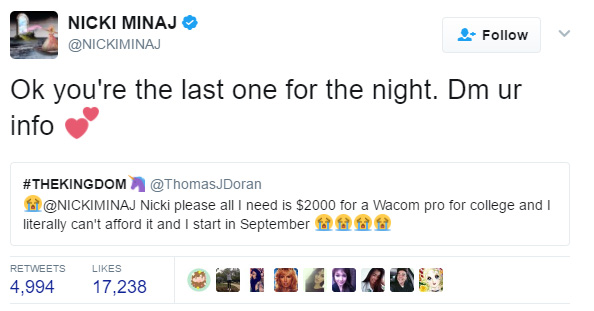 Minaj ended the Twitter conversaton with a promise of another round in a month or two.