Photo Of Utility Worker Waist-Deep In A Murky Hole Goes Viral
August 27, 2016

A photo of a utility worker diving waist-deep into a hole filled with brown, dirty water has gone viral.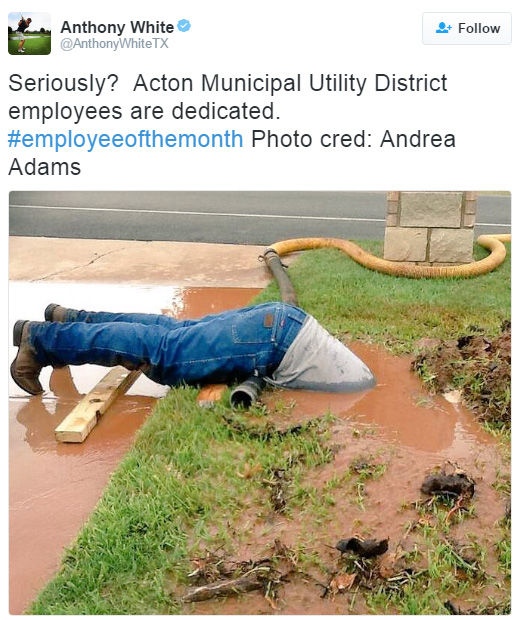 His work ethic even caught the attention of Mike Rowe, who offered to buy the man a beer.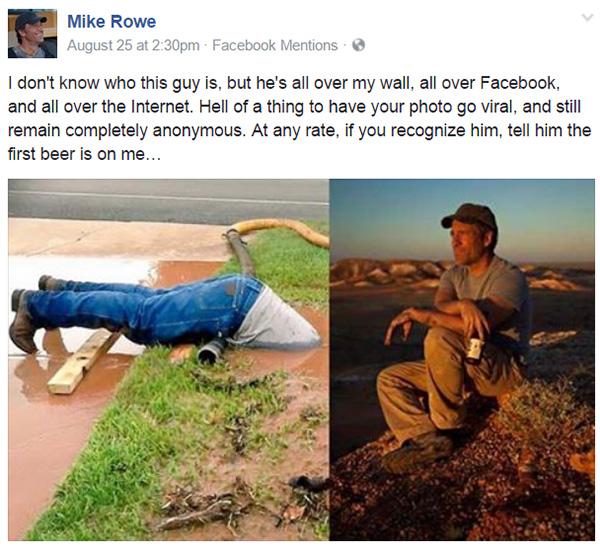 Wrangler Jean Company also said they would send him a new pair of jeans, along with a few shirts.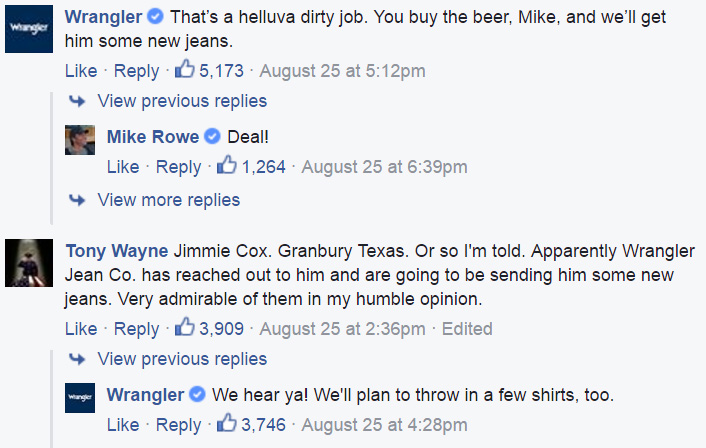 After the image floated around social media, the man was identified as Jimmie Cox, 23, of Hood County, Texas.

Cox casually recalled diving into the murky water like it was another day at the office.

"[It] was about five-and-a-half feet deep…a full one-inch pipe was [sending water] full throttle into a woman's home," Cox said.

Andrea Adams, the homeowner who snapped the photo and shared it on Facebook, says she has been flooded with messages from people all over the world.

Cox said he can't believe the attention the photo has garnered, either.