Police Built A 'Kitty Condo' For A Stray Cat That's Been Visiting The Department For Years
February 21, 2017

Boston police officers have built a condo for a stray cat that's been stopping by their department for the past three years.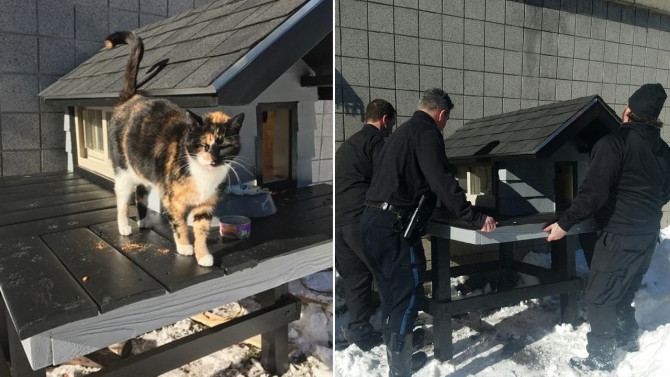 Officers have been feeding and caring for the calico cat they've dubbed "SWAT Cat" since 2013. They decided to build her an official condo so she'd have somewhere nice to lounge, on the occasion she decides to stay for a few nights at a time.

The condo features a spacious studio interior layout, a large deck for outdoor dining and glass sliding doors offering panoramic city views.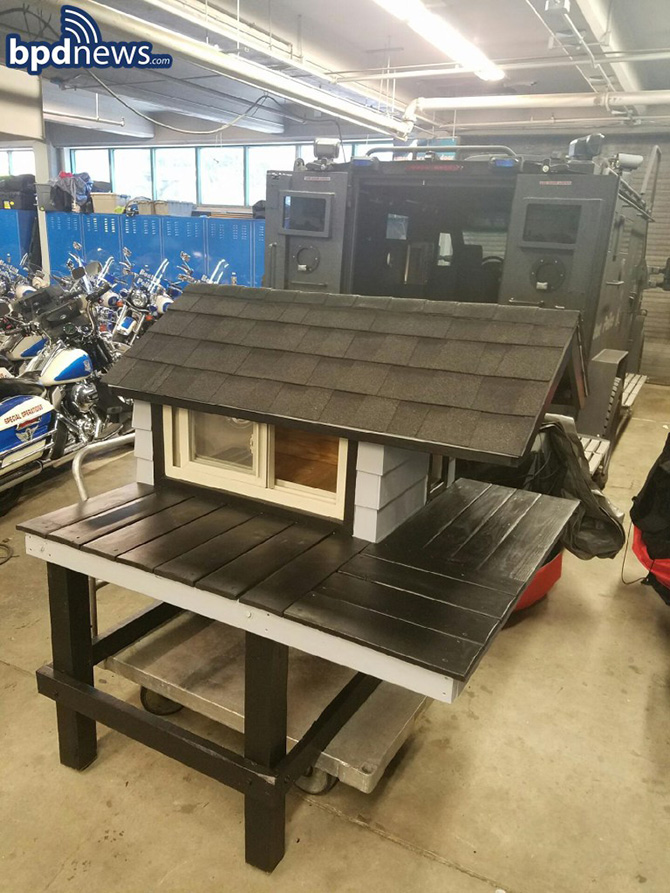 Officer Jamie Pietroski, a 15-year veteran of the Boston Police Department, stayed late after work for several nights painstakingly preparing SWAT Cat's new home.

"SWAT Cat moved right in and looks very happy with her new custom kitty accommodations," the department's website read.