Police Department Throws Therapy Dog A One Year Anniversary Party
August 26, 2017

The Boynton Beach Police Department threw their therapy dog a one-year anniversary party filled with cake, a party hat and lots of treats.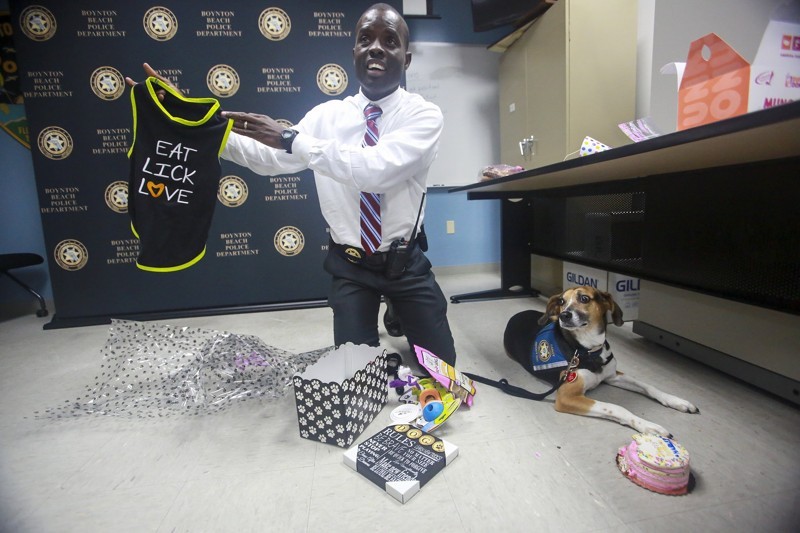 Photo: Bruce R. Bennett / The Palm Beach Post

Harley, a 6-year-old Beagle mix, has worked on more than 50 cases, the Palm Beach Post reports.

She's comforted parents who lost a child to suicide, teenagers who had to speak to detectives about sexual abuse, and children in custody disputes.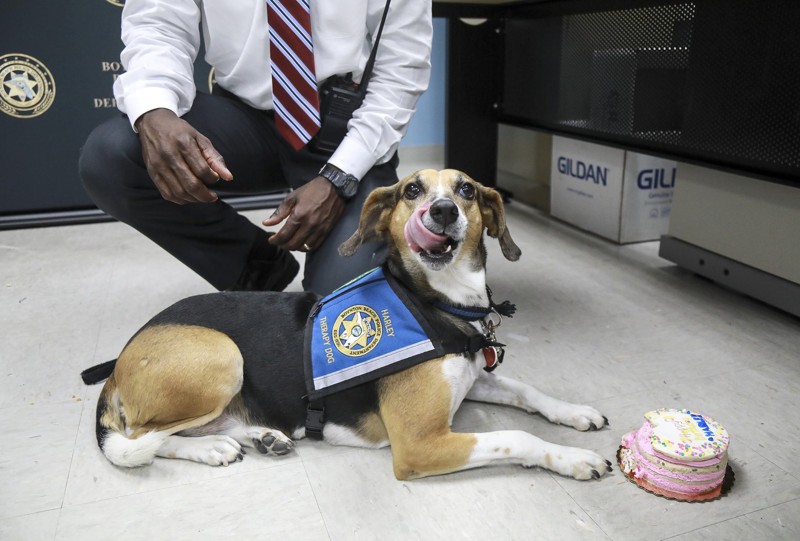 Photo: Bruce R. Bennett / The Palm Beach Post

Her partner, Det. Astrel Labbe, says Harley has made things "a lot easier when we're working with child victims."

Labbe said officers can't always rely on skill and training in these types of cases, and a therapy dog can make victims, and also suspects, feel more open to speak.

Over the past year, eight law enforcement agencies from across the country have replicated Boynton's therapy-dog program.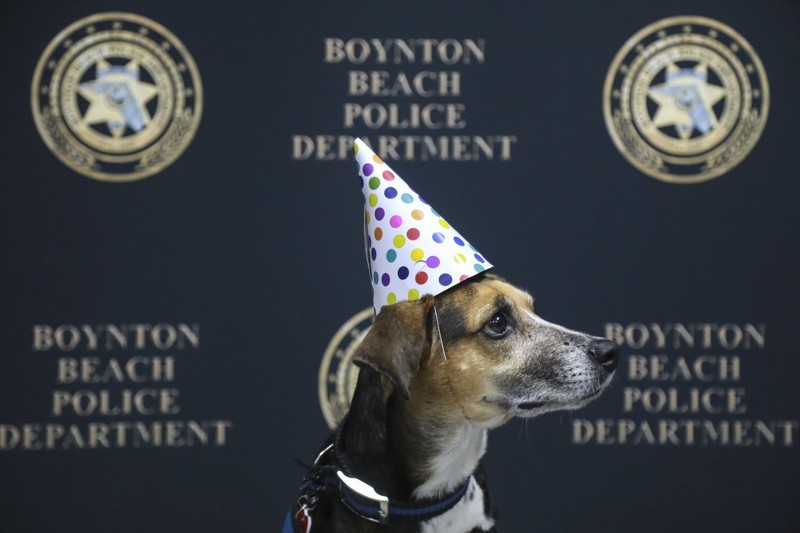 Photo: Bruce R. Bennett / The Palm Beach Post