Police Help A 5th-Grader With Her Math Homework After She Messages The Dept. On Facebook
February 21, 2017

Police across the world are used to solving puzzles, but an Ohio police department recently got a plea for help from a 10-year-old girl seeking to solve a math problem.

Fifth-grader Lena Draper decided she needed some help with her math homework, so she took to the Marion Police Department's Facebook page and left a message with a few problems that she felt needed answering.

The department came to her rescue.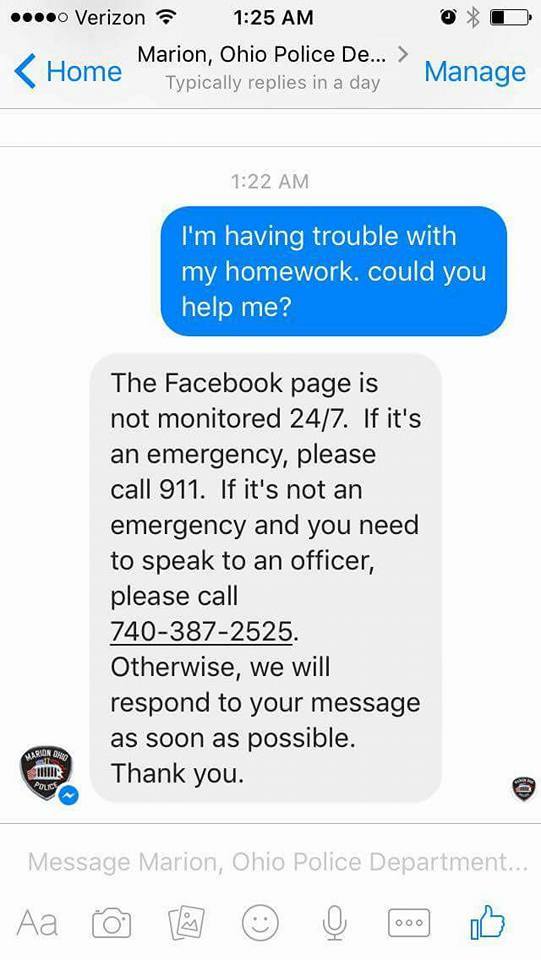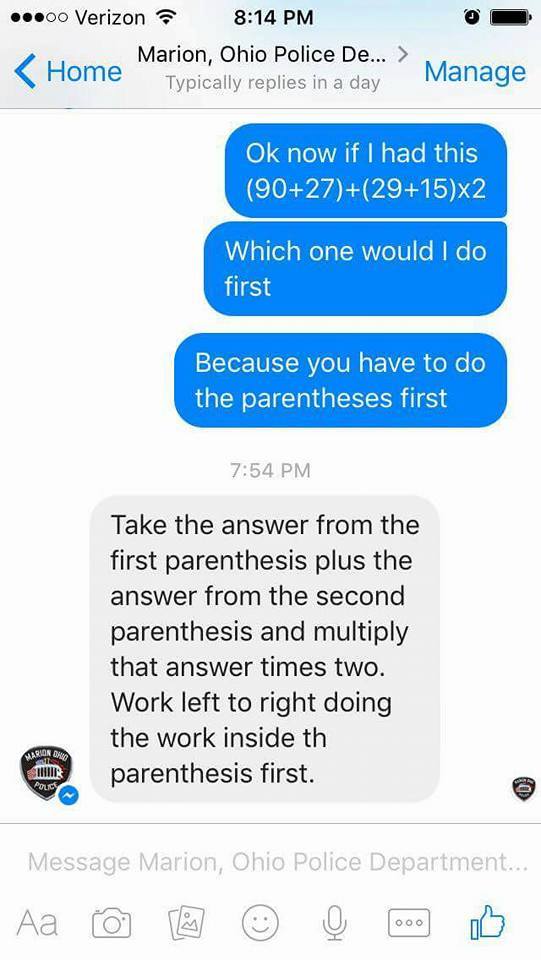 Though the department went above and beyond its duties, the answer given to Lena ended up being incorrect.

"Have to say this is the first time we have been asked by a young Facebook follower to help with homework through messenger but hey, we SERVE and protect," the department wrote. "Maybe should have mentioned that History was my favorite subject before answering. Well, we know now!"