Professor Holds Baby For Hour-Long Lecture After Student's Sitter Falls Through Last Minute
March 23, 2016

Katy Humphrey is a full-time mother, a full-time college student and a full-time wife. When her baby sitter cancelled on her at the last minute, she knew her only option was to take her four-month-old daughter to class at Baylor University.

When professor Darryn Willoughby saw Humphrey's daughter starting to fuss in the front row of his class, he didn't think twice about scooping up the little one and and cradling her during his hour-long lecture.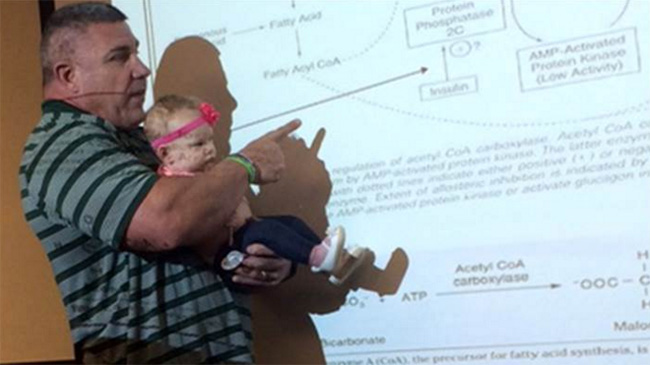 Katy Humphrey

"I didn't do it for myself," Willoughby told TODAY. "It's just about me looking out for and taking care of my students."

"It was an issue more so just her being able to feel more comfortable and relaxed in class," he said.

Willoughby is the Associate Professor of Health, Human Performance, and Recreation and the Director of Exercise and Biochemical Nutrition Laboratory. He is also a professional body builder.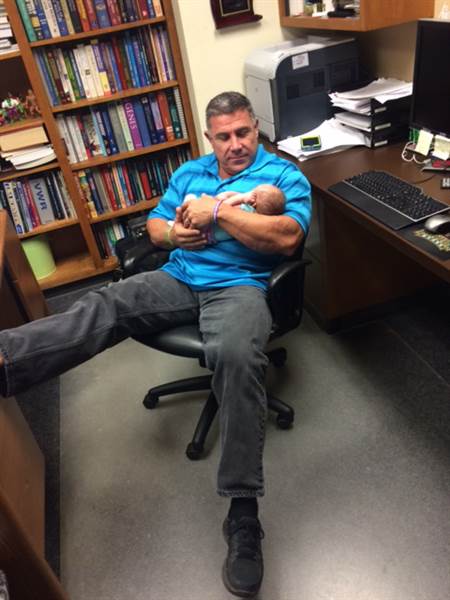 Katy Humphrey

"I carried her around for almost an hour and she was totally content," said Willoughby, who has two girls himself. "We never heard a peep out of her the entire class."

Willoughby added that he would do it again in a heartbeat.

Watch the video below: