Richard Branson's Airline Won $945,000 From A Lawsuit And He Gave It All To His Employees
August 5, 2017

Billionaire entrepreneur Richard Branson credits the success of his hundreds of companies to his employees. After his airline Virgin Atlantic won a $945,000 lawsuit, Branson distributed all the money to the staff equally.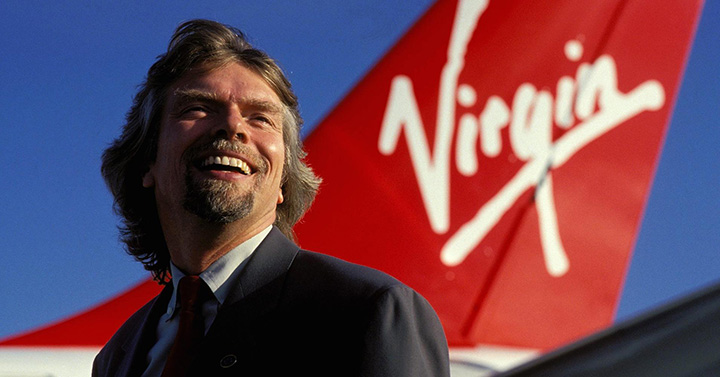 Photo credit: Etienne De Malglaive / Getty Images

Branson started Virgin Atlantic in 1984 when his flight from Puerto Rico to the Virgin Islands was cancelled.

"I hired a plane, borrowed a blackboard and as a joke, I wrote 'Virgin Airlines' on the top of the blackboard, '$39 one way to BVI,'" he says in a video by HP Matter. "I went out to round up all the passengers who had been bumped and I filled up my first plane."

On July 27, Branson wrote a letter to his employees explaining that the road to becoming the second-largest UK airline "hasn't always been easy…during those 33 years."

When Branson's airline was trying to establish itself in the 90s, British Airways ran what became known as the "dirty tricks" campaign.

"We had about four planes flying, and [British Airways] went to extraordinary lengths to put us out of business," Branson told NPR. "They had a team of people illegally accessing our computer information and ringing up our passengers and pretending that they were from Virgin, telling them that flights were cancelled and switching them onto BA."

Virgin Atlantic took British Airways to court and won $945,000 in damages. Branson chose to invest the money back into his team, distributing the money equally among his employees.

"The fundamental driver of our success at Virgin has, and will always be, our people working together. To be successful in business, and in life, you need to connect and collaborate."