Richard Branson
Necker Island Devastated by Irma
9/10/2017 1:48 PM PDT

EXCLUSIVE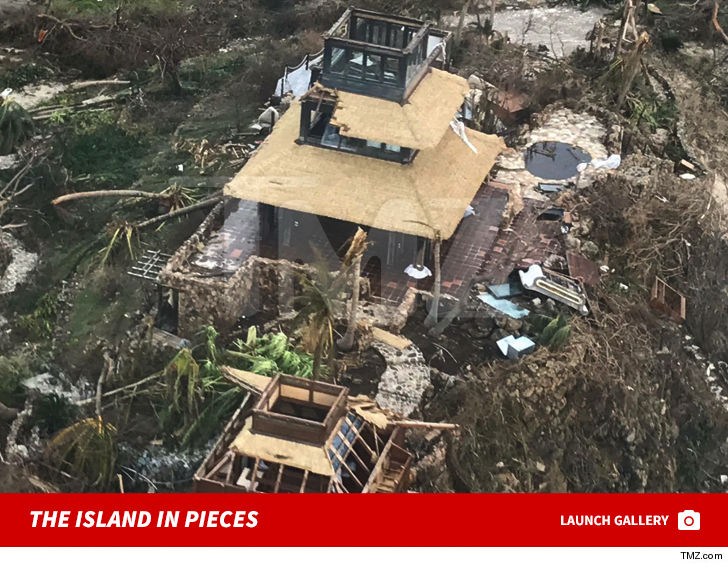 Richard Branson's private Caribbean island was virtually decimated by Hurricane Irma … and TMZ has learned there were some animal casualties. 
TMZ obtained these photos, which vividly show the power of the storm on Necker Island. The main house was all but destroyed and some of the surrounding structures are gone. 
As we reported, Branson and his crew weathered the storm from a basement and they all survived. 
Branson had an awesome menagerie of exotic animals on the property and we're told a number of them didn't make it through the hurricane … but many did. We're told 250 flamingos are going strong, as are 60 lemurs. 
We're told all of the parrots and toucans also survived. Our Necker Island sources say Branson converted one of the basement rooms into an animal hospital and shelter for the injured, weak and scared.