We all remember Ronda Rousey's fairytale-like comeback, right?
Just kidding – that never happened. During the fight that was supposed to mark her successful return into the UFC, Rousey was KO'd by Amanda Nunes in the first 48 seconds. Speculation that Rousey would never be the champion that she once was had been swirling for months prior to the fight, and while people had been hopeful that she'd win their hopes were quickly crushed.
But if you're a Rousey fan there's some good news – you may get to see her fight once again, just not in the UFC. According to Fightful.com, Rousey is toying with the idea of entering the WWE, and has even taken the steps to learn the basics inside the ring:
Fightful.com was told Tuesday morning that Ronda Rousey has expressed interest in a pro wrestling run, and has went as far as to learn some of the basics from a WWE Superstar.

An employee backstage in WWE told us that Rousey spoke to Triple H to set up her appearance with fellow Four Horsewomen members at the Mae Young Classic. According to sources, WWE had referred Rousey and company to current superstar Brian Kendrick for training purposes in Southern California. You may remember that WWE had referred recently released Eva Marie to Kendrick as well.

There was also buzz backstage at the tournament — mainly among WWE employees and contractors — that Rousey's training would start soon. She's taken some basic bumps among other things thus far.
It makes sense, really – Rousey is a household name. Rousey can't take punches to the face. You're not supposed to punch each other in the face in the WWE – seems like a match made in heaven.
Even Hall of Fame announcer Jim Ross believes that Rousey will eventually join the WWE, calling it "inevitable" during an interview with TMZ:
It's just a matter of time before Ronda Rousey officially signs with Vince McMahon — so says WWE legend, Jim Ross, who says it's a "match made in heaven."

"Oh, she's gonna be a big star," the WWE Hall of Famer told us at LAX … "It's inevitable. I see her in a WrestleMania someday."
Granted, she was a big star in the UFC and look how that turned out — can you picture Rousey wrestling in the near future?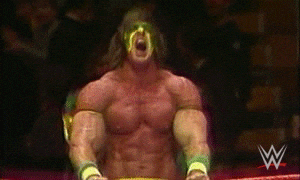 Let us know in the comments!