Seniors From Viral Photo Are All Safe, Warm And Dry
August 29, 2017

The senior citizens who appeared in a photo showing them submerged in chest-deep water in a Texas assisted-living center flooded by Hurricane Harvey over the weekend have been rescued and relocated to a nearby facility and a hospital.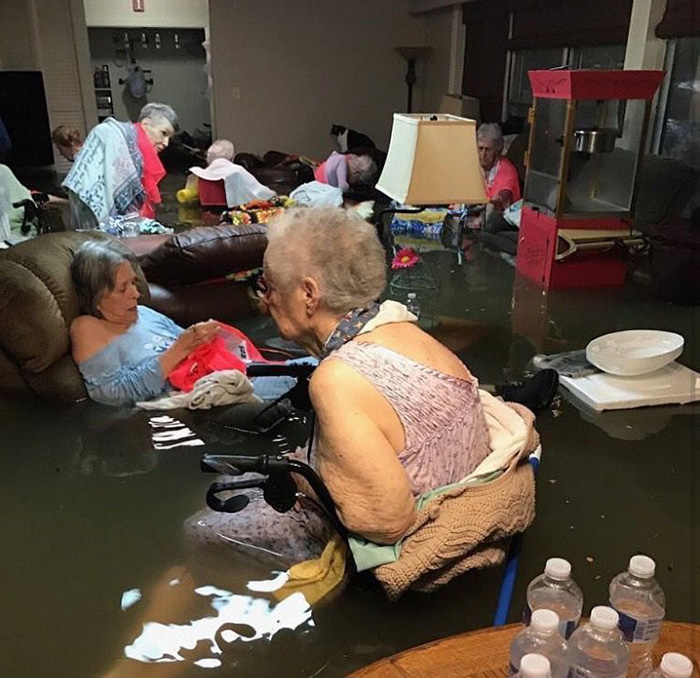 Twitter / @OmarVillafranca

Tim McIntosh, whose mother-in-law owns the assisted-living facility in Dickinson, Texas, told The Associated Press Monday the National Guard rescued 20 people Sunday, about three hours after he shared the photo on Twitter.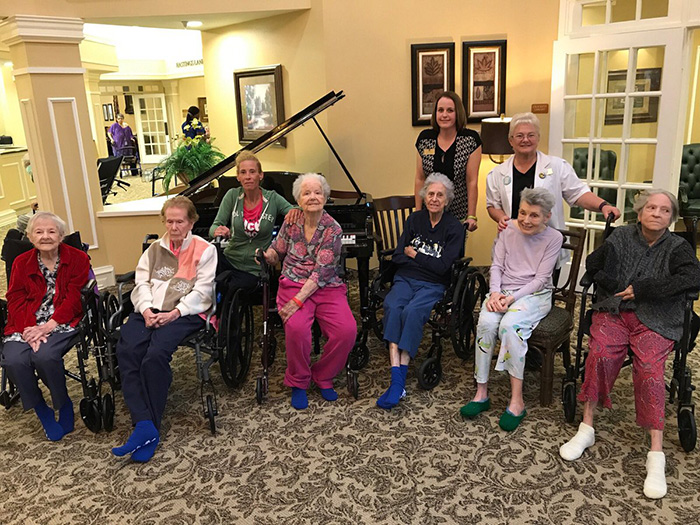 Twitter / @OmarVillafranca

The senior residents were all rescued by helicopter.

David Popoff, the city's emergency management coordinator, told the Galveston County Daily News, "We were air-lifting grandmothers and grandfathers."