Shaq Tipped A Waitress $4,000 Because That's What She Requested
March 31, 2017

If you're ever in a situation where Shaq asks you what kind of tip you want, you'd better be ready to give him a dollar amount — because that's what you're going to get.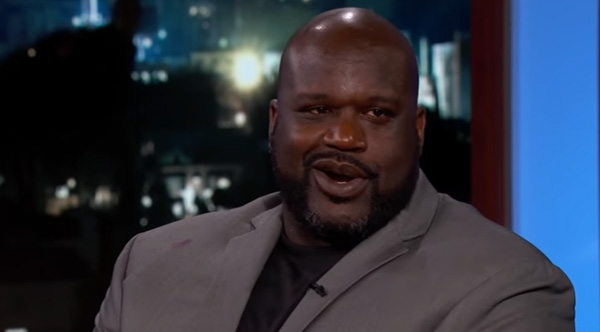 During his interview on Jimmy Kimmel Live, the NBA legend told Kimmel that he liked to show his appreciation for hard-working waitstaff, but instead of just leaving a wad of bills on the table, he asks each server what they want.

"The most someone said was $4,000," O'Neal said. "And I said 'Okay, no problem.'"

Shaq has had a long-standing reputation as being an excellent tipper, stretching back to his first few seasons in the NBA. In 1997, a bellman at a Utah Marriott said that O'Neal gave him $100 for driving him to McDonald's to get a Big Mac. And in 2015, when he made a surprise appearance at a Waffle House in Wytheville, Virginia, he gave each waitress in the restaurant $20.

Watch Shaq's appearance on Jimmy Kimmel Live here: