She Paid For His Groceries. She'll Never Be Able To Repay Him For What He Did Next
March 11, 2016

39 year-old Tracy Warshal noticed the man behind her in line at an Aldi supermarket was shuffling around looking for his wallet. Realizing he'd forgotten it, Tracy offered to pay for his $7 grocery bill.

A few weeks later, Tracy found out the man was looking for her when two representatives for The Piedmont Foundation visited her at work to inform her that he would like to make a $10,000 donation in her name.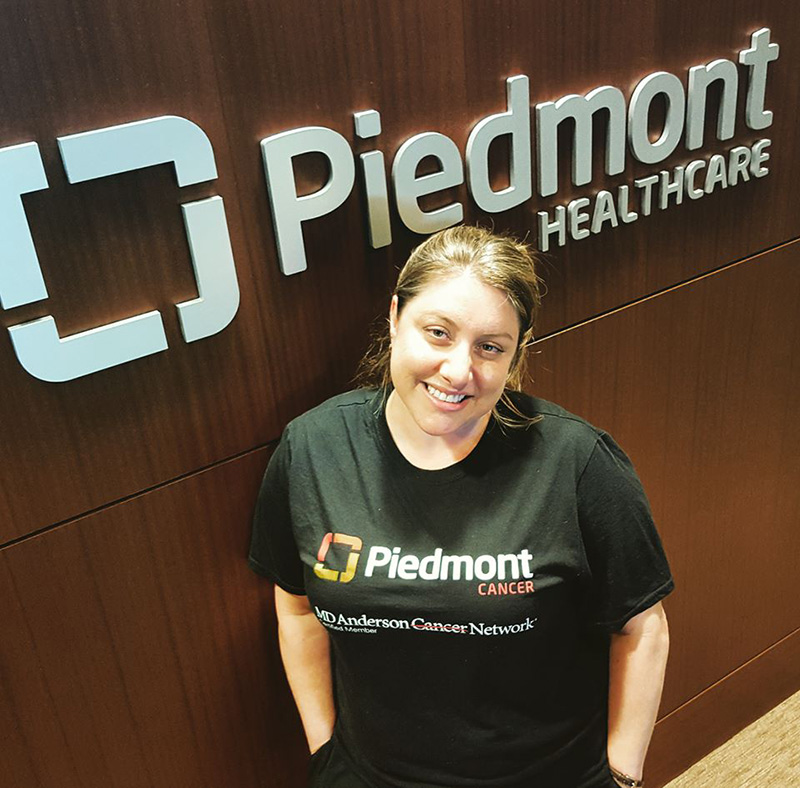 Tracy Warshal / Facebook

Tracy wrote on Facebook:

"We often forget the little things in life that mean the most. When I noticed a gentleman had forgotten his wallet at ALDI USA, I paid for his groceries. It was just fruit – it didn't cost more than $8. I was really shocked to learn that this same gentleman later donated $10,000 to Piedmont's foundation in my honor. I just happened to be wearing this Piedmont Cancer shirt when I met him.

Working in cancer care, you are reminded that people are dealing with way bigger issues. I paid for the groceries in the hopes that someone would do the same thing for my loved ones if they were ever in a similar situation. What are the chances…of all the people I could have helped, that this would be how the favor was returned? One person really can make a difference."

The funds will go toward the Dana G. Smith Cancer Assistance Endowment, Piedmont Healthcare Public Relations Manager Amanda Bartlett told ABC News.

"I completely respect the fact that he would like to remain anonymous," Tracy added. "Of course, I would like to give him a hug and say thank you."