Someone Painted A Swastika On Her Door. How She's Choosing To Respond Is Beautiful
February 3, 2017

A Lapeer, Michigan woman is fighting back against hate with love.

Erin Zettle posted a message on Facebook Jan. 31 stating that someone vandalized her family's home by painting a swastika on the front door.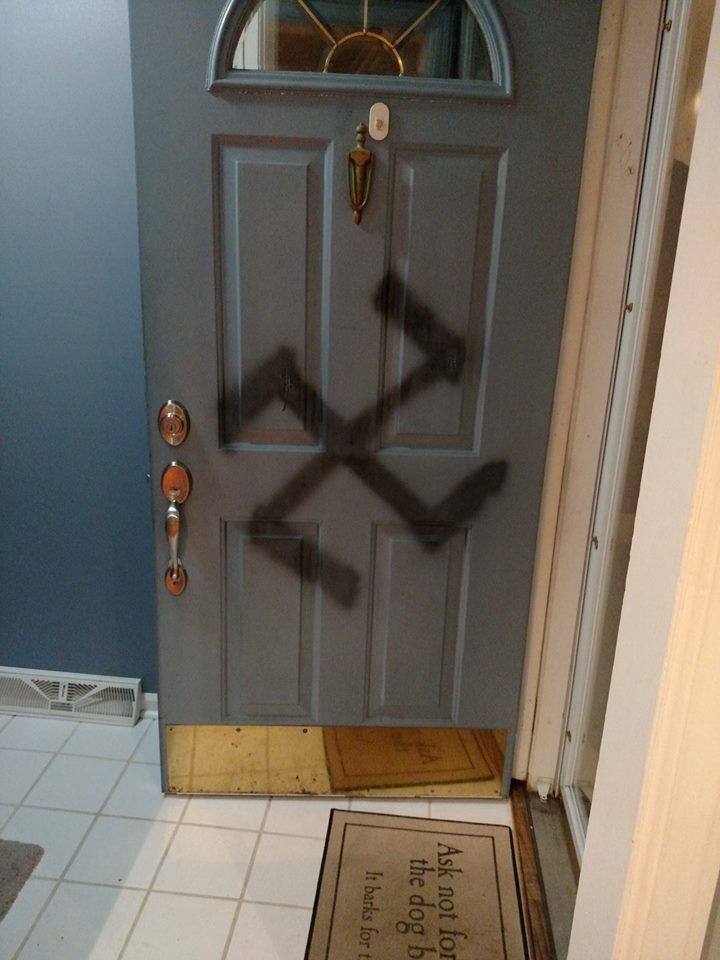 Credit: Erin Zettle / Facebook

"I wondered who could have done it and do they known me and was it religious or political or just nasty?" reads her post. "And I cried, and cried."

That's when she took a different view of the situation.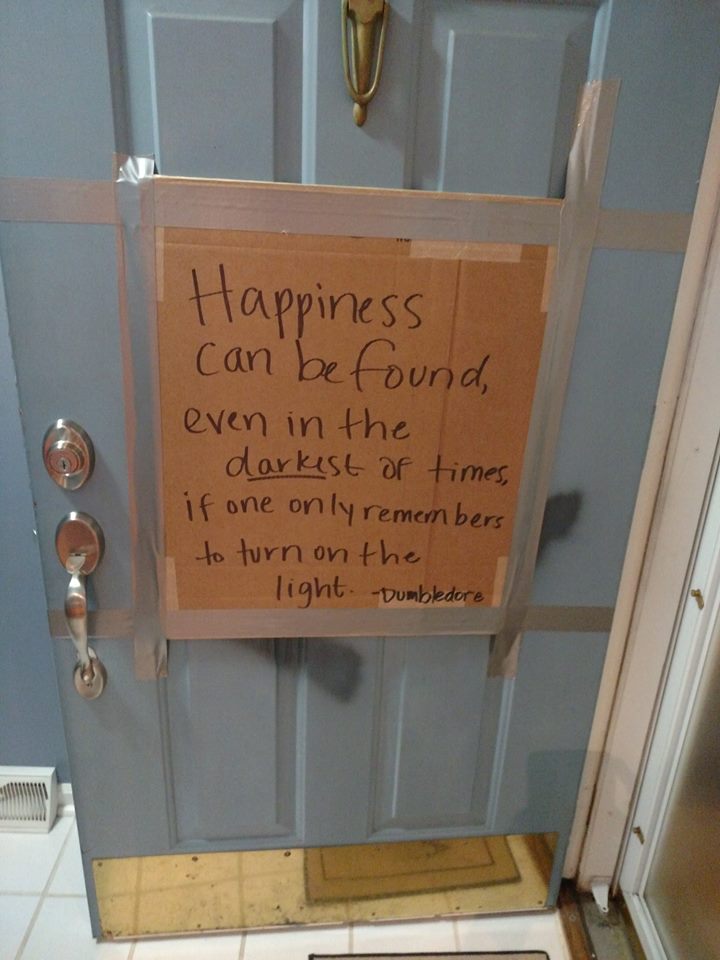 Credit: Erin Zettle / Facebook

"I decided that some random idiot was not going to make me paint my door, and I wanted to answer back," said Zettle, jokingly pointing out the swastika was backward.

"But what I really want is for people to see that this happened in our community. It happened to someone they know. And so maybe the next time they hear something in line at the grocery store they will say 'no, thank you…not here, not today, not ever.'

But also, there is enough really awful hate talk in the world. And maybe not enough Dumbledore."

Credit: Erin Zettle / Facebook

Zettle's messages have included quotes from Martin Luther King, Jr. and Albus Dumbledore, one of the main protagonists from the Harry Potter series.