Special Ed Student Has The Sweetest Reaction When His Teacher Surprises Him
May 25, 2017

Meet Griffin High School special education teacher Kimberly Wimbish.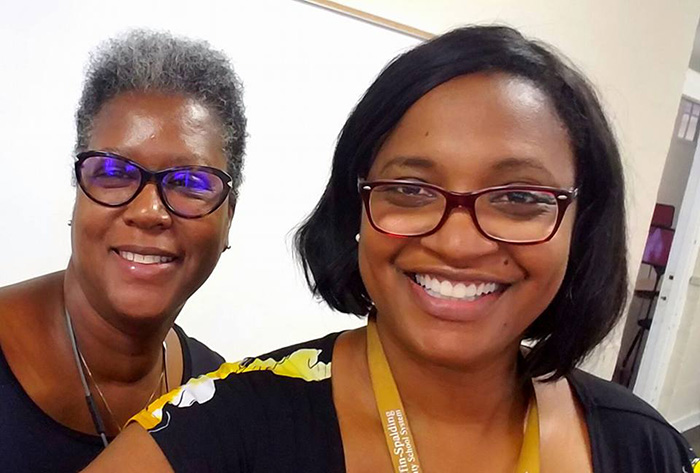 Kimberly Wimbish (right) / Facebook

Last Friday, Wimbish surprised her student, Jamias Howard, 19, with his graduation cap and gown.

Wimbish recorded the emotional moment and his reaction is warming hearts all over the country.

After Wimbish reminds him about his graduation rehearsal, Jamias is seen wiping away tears as he once again tells her, "I love you so much."

"Everything he's been through, the challenges he's faced, he's going to be happy," Wimbish said of her student. "I had no idea he would get so emotional. He always tried to be a tough guy, but I had to break those walls down."

Jamias will graduate high school on Saturday.