Teacher Sends Boy With Autism Unexpected Letter After He Fails His SAT Exam
July 15, 2016

This is 11-year-old Ben Twist, he has autism and attends the Lansbury Bridge School & Sports College in the UK.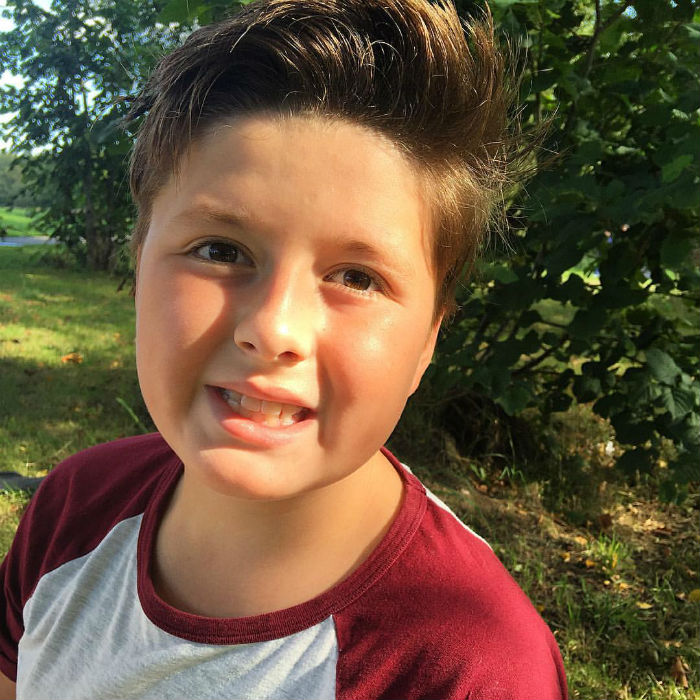 Twitter / Gail Twist

Unfortunately, he failed his SAT exams, which are processed different than SAT exams in the US. In the UK, you take the SAT to decide whether you are eligible to go to a grammar school.

He later received the most touching letter from his teacher, Mrs. Clarkson. His mother, Gail Twist, shared a photo of the letter on Twitter.

"In tears. A letter to my 11 yr old autistic son from his school. 'These tests only measure a little bit of you'"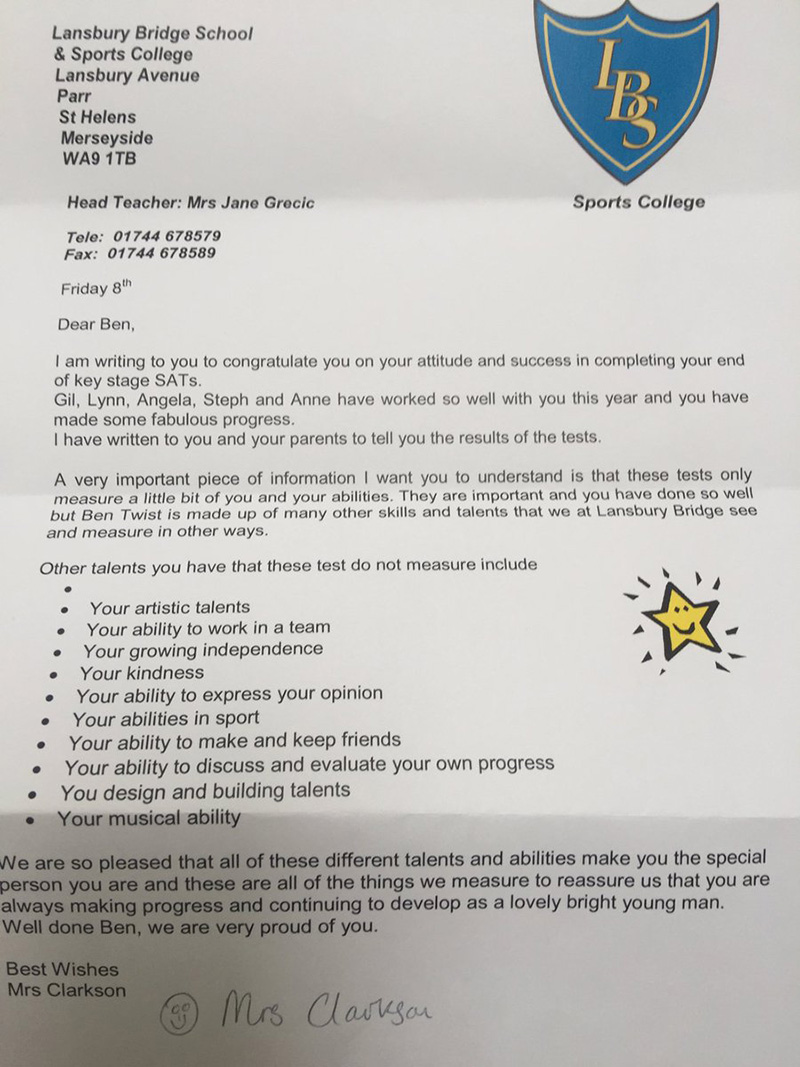 Twitter / Gail Twist

"I thought 'this is incredible, I started to read it – started to blubber – and showed my husband [at which point] we both had tears in our eyes," Gail told Indy100 about the letter.

"Ben is an incredible child – we get that feedback from everyone, he has the power to make people love him, he's funny, he's such a dude!"

(h/t) Independent