Teacher Snaps Heartwarming Photo Of Two Students Holding Hands While Napping
March 25, 2016

When we begin focusing on what unites us, we will stop focusing on what divides us.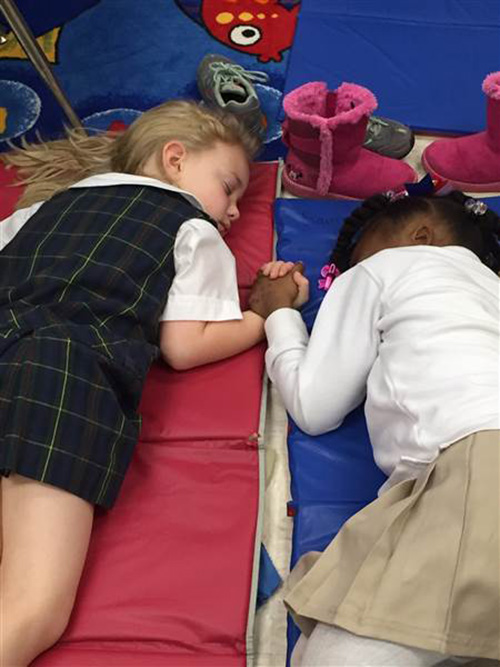 Presbyterian Day School / Facebook

Presbyterian Day School in Clarksdale, Mississippi, posted this touching photo on Facebook of two students holding hands while napping.

"I was walking around the classroom waking each child up after nap time," Olivia Ellis, a teacher at the school, told TODAY. "I flipped on the light and found them with their hands clenched, sound asleep — holding each other. It was really sweet. I knew I had to stop and get my camera."

Ellis says she hopes the attention the photo is receiving online will serves as a "positive influence" for others.

"We try to teach them to love one another," Ellis added. "We're all the same… We're all one. Our skin color doesn't matter, and we're trying to break that barrier."

The innocence of children is beautiful. We may be adults but, we're never too old to learn from our children.