Teen Asks His Cancer-Stricken Little Sister To His First High School Dance
February 26, 2016

A South Dakota teen made the experience of going to his first high school formal a family affair by inviting his younger sister, who is battling cancer.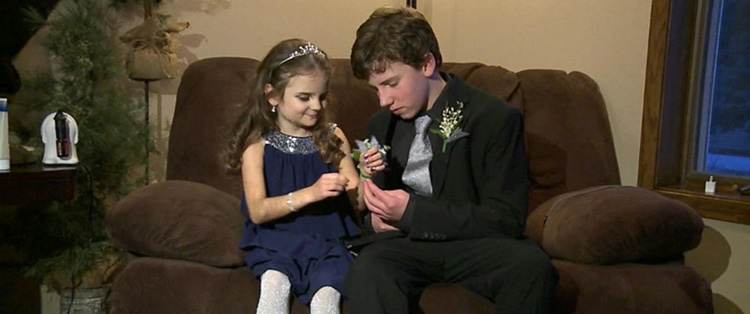 Credit: KSFY

AJ Spader, 15, told his parents of his plan to invite his younger sister Rebekah, 10, as a way to make meaningful memories.

"He came to us and said, 'Rebekah might not get to go to her own dance,'" AJ's mother, Stephanie Spader, told ABC News. "He wanted to give her that experience."

"I want to spend as much time with her as possible while she's still doing good," AJ told KSFY News.

Watch the video below: