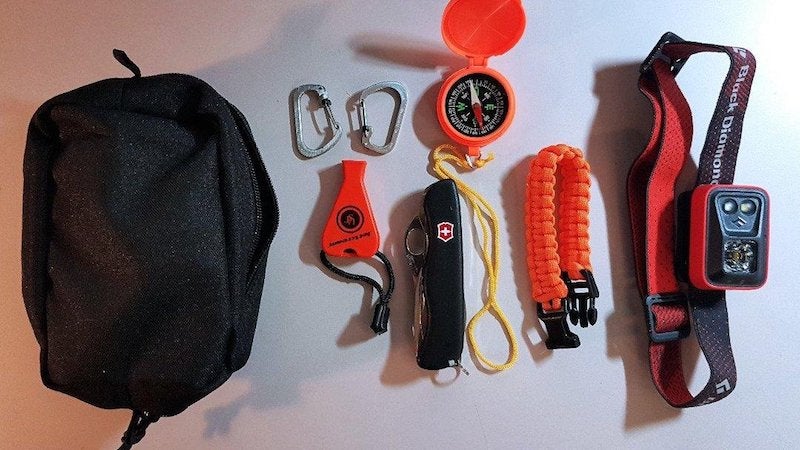 Hitting the forest for a quick jaunt in the woods doesn't require a ton of prep, but you still don't want to go in empty handed. Everyday Carry reader Ben's go back keeps everything he needs accessible and easy to grab on a whim.
The bag is a LowePro pouch, here's what's inside:
If you have a great go bag with a useful organization scheme and great features, let us know! You can share your bag by posting it to your personal Kinja blog using the tag featured bag or adding it to our Lifehacker Go Bag Show and Tell Flickr pool. Photos must be at least at least 800×450. Please include information about your bag, what you put in it, and any relevant details about how you made it awesome. If yours catches our eye, we might just feature it!
EDC when I go for a little hiking afternoon | Everyday Carry