The Touching Reason This Husband Keeps His Wife Company From Just Outside The Bedroom
April 24, 2017

In sickness and in health.

A photo of a husband sitting outside of the bedroom where his wife has to remain alone for her cancer treatment has gone viral.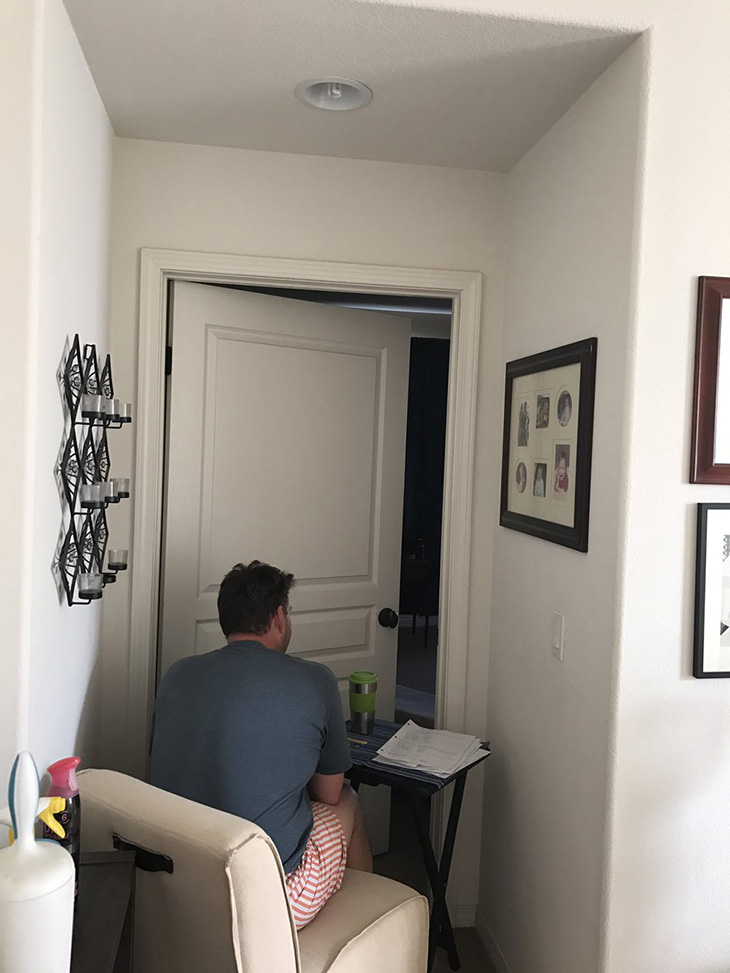 Credit: Twitter / @mackenna_newman

"My mom has to stay in her room in isolation for her cancer radiation so my dad set up a desk at her door to keep her company and I'm crying," Mackenna wrote on Twitter.

Her Tweet has hundreds of responses in support and in total awe of the couple's love for one another.

"I just thought it was sweet because they are so in love," Mackenna said of the photo.

Mackenna's mom told Buzzfeed "Jon goes to every doctor's appointment, every blood test, every surgery, every radiation. And, as you can see, if he can't be by my side he is as close as he can get!"