Remember when Rolling Stone was a magazine about rock music and rebellion?  Sure seems like a long time ago; lately, any time you hear about a RS article, it's got something to do with left-wing identity politics. This week, Rolling Stone magazine presented an article claiming that sex workers are terrified at the prospect of a Trump presidency and are even getting involved in activism to oppose a Trump government.
I don't know how much we should bother believing in an article by a magazine that routinely prints stuff that looks like bad propaganda; they even printed a totally made-up rape scandal that's already cost them one lawsuit for at least $7.5 million dollars  and will likely end up costing them way more money when the fraternity they blatantly slandered wins its case next year.  But I suppose it's probable that at least some people in America's sex-work industry are 'scared'; sex workers are basically people like everyone else. Some of them are liberal, some are conservative, some believe in media scaremongering about Trump. And some don't.   So I thought, as a counter-point, I'd give readers a list of some famous porn stars who have come out publicly as being very excited about Donald Trump being president!
1. Amber Hahn
Amber promotes herself as a "dirty talking big-busted babe", but she's also clearly got some serious political brains. Hey Amber, some of us find that WAY hotter about you than the boobs! In fact, I was so impressed I ended up following her Twitter account because of researching this article. That is, her new political twitter account (@NeoConAmber) she's made to separate from her regular porn-star Twitter account. Before, her old Twitter was full of strong pro-Trump pro "Make America Great Again" views, mocking the Regressive Left, and making fun of Mitt Romney's magic underwear, right alongside promotional material for her porn videos. 
2. Anna Bell Peaks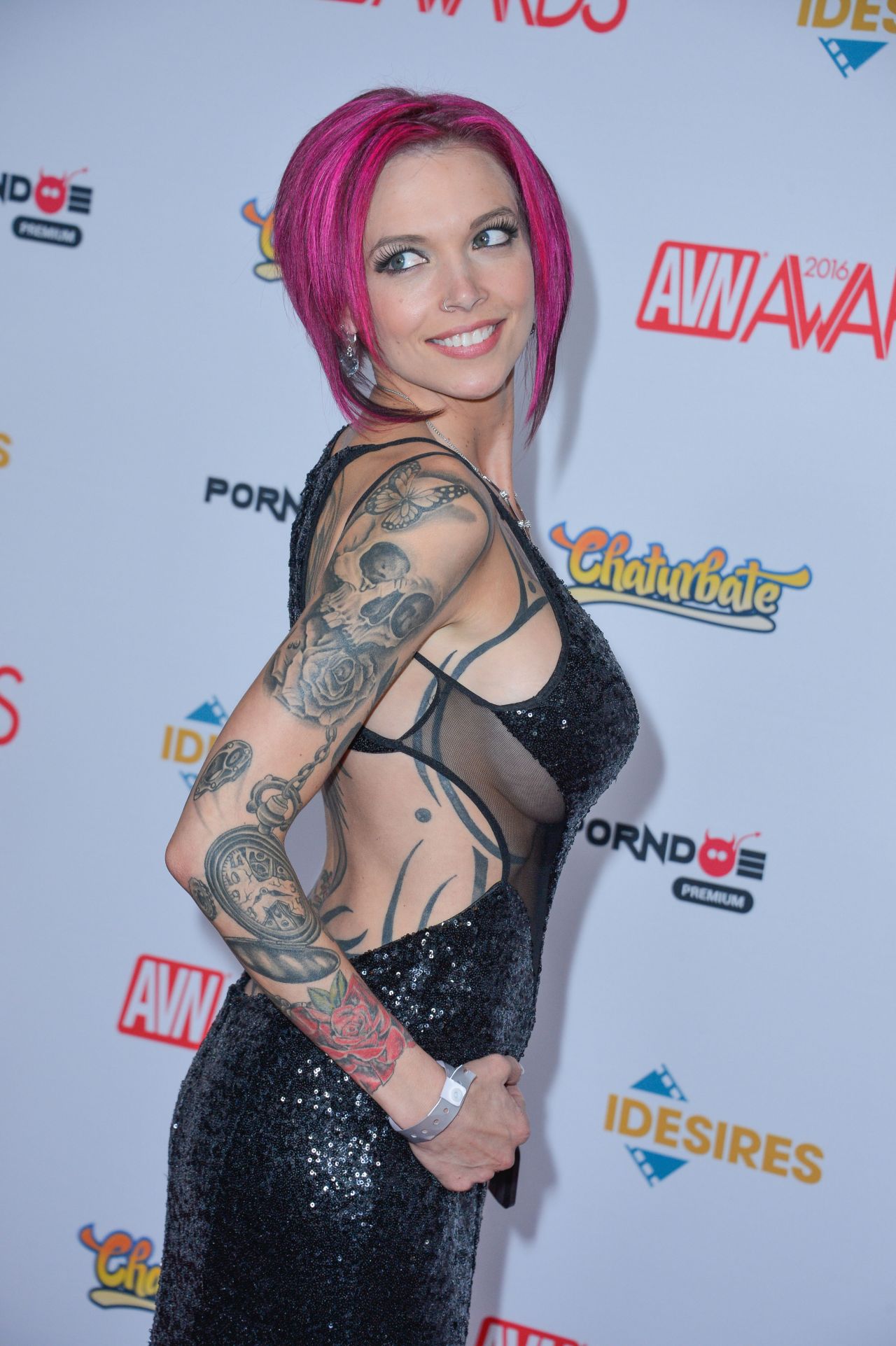 This beautiful tattooed lady won the 2015 Inked awards for "Cam Girl of the Year". She's said she supports Trump because she's a believer in "small government" and "big business". She's quoted as saying she thinks Trump is "awesome". 
3. Colby Keller
Gay porn star Colby Keller is one of many LGBT people who voted for Donald Trump. He's probably best known for his project "Colby Does America", where he travels across all the different states doing porn shoots.  But he's also a (non-porn) performance artist and an award-winning blogger. He's also done a series of sex-advice videos called "In Bed With Colby Keller".  He actually identifies as a leftist, but voted for Donald Trump because he thinks Trump will be a "destabilizing force" against the Establishment, and because he's encouraged by Trump's overtures toward cooperation and better relationships with Russia. 
4. Dava Foxx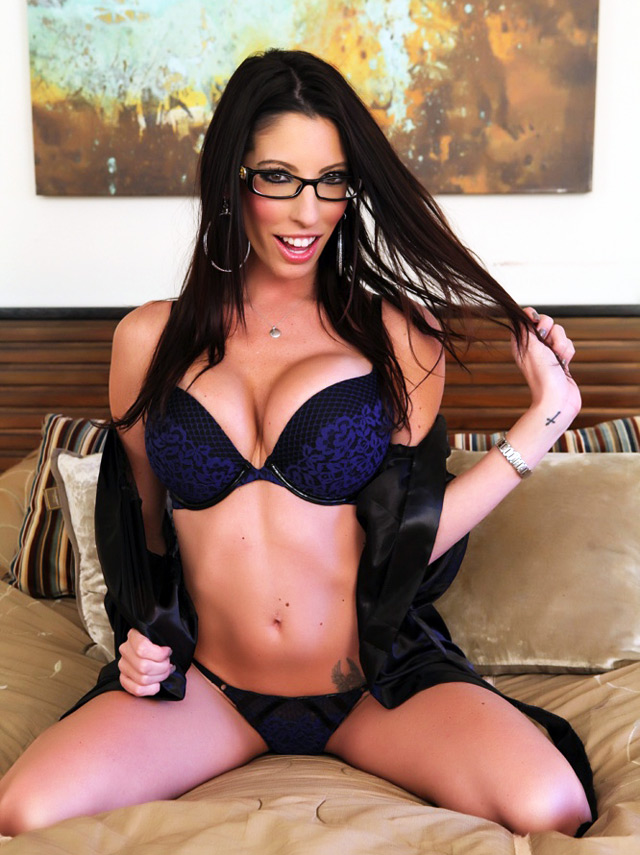 Dava was a marketing executive for Hooters and later worked for Playboy TV, and in spite of all this, didn't actually start her porn career until 2014, when she was 32 years old; which by porn standards puts her firmly in the category of "Mature" or "MILF" actresses.  She's been a Trump supporter since early in his campaign. 
5. Dick Chibbles
Male porn-actor Dick Chibbles isn't just a Donald Trump supporter, he actually played The Donald in the "Donald Tramp" porn-parody!  Seriously? There's people who want to watch Donald Trump-themed porn? OK…
Anyways, Chibbles clearly didn't mean his portrayal of Trump – er, "Tramp" – to be derogatory. He's a big fan, saying that Trump is the "voice of Americans", and that all the rest of the political establishment are just "all the same corporate entity".  Pretty smart for a porn star. Maybe now that Trump is going to be President, Chibbles will be able to keep getting steady work in further presidential porn-parodies. 
6. Eva Lovia
Being half-Latina and half-Japanese, Eva proves the lie to the leftist claim that only white people support Trump. A second-generation adult entertainer (her mom was a Playboy model), she's also the founder of Eva Enterprise, a foundation that helps actresses starting out in the adult industry. She's also an enterprising owner of her own restaurant. She voted Trump because, I quote, "I like my money" and she was sold on Trump's promise of a flat tax. 
7. Franziska Facella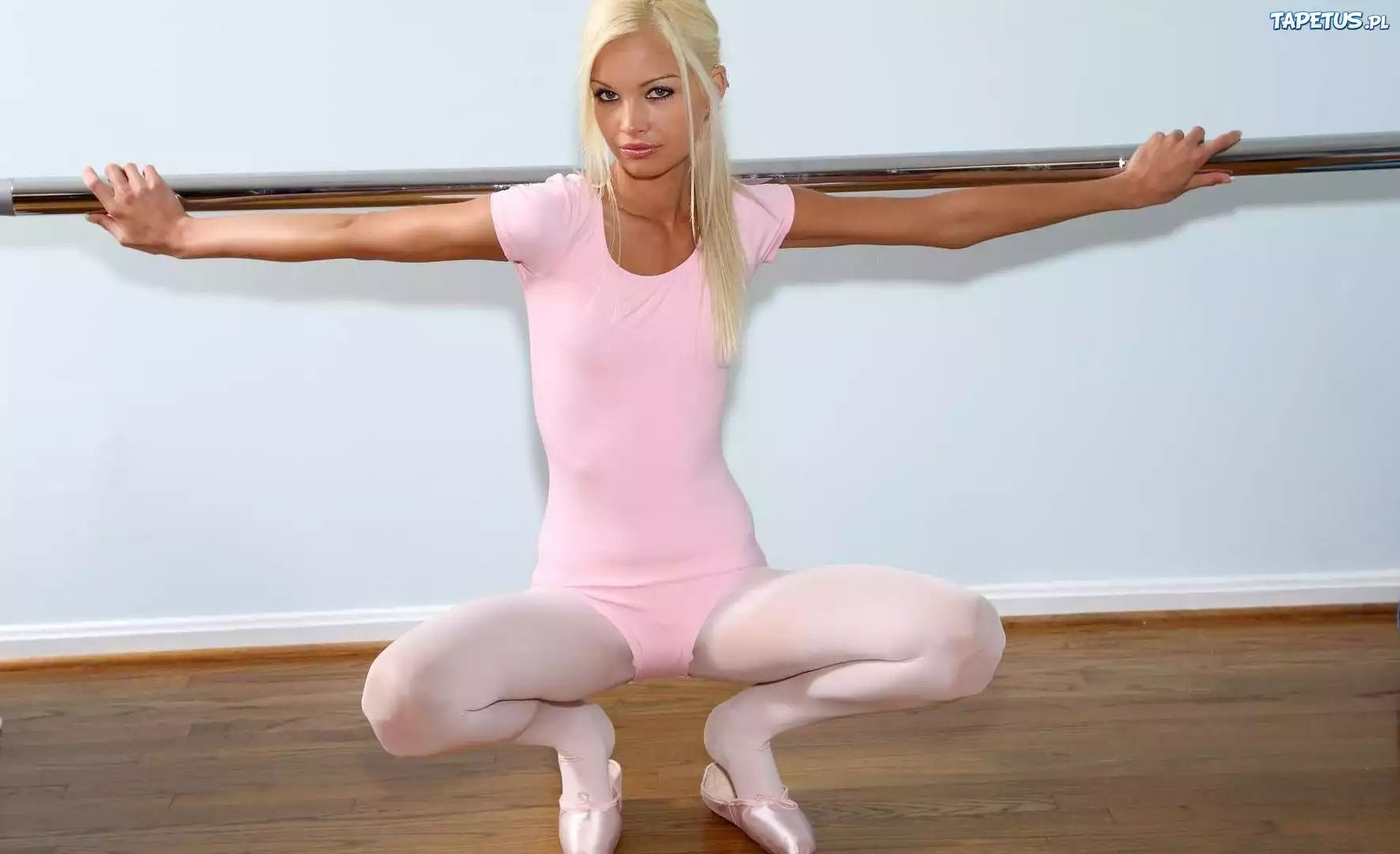 This stunning German-born blonde who starred in some of the "Busty Cops" series has come out in support of Donald Trump. Why? Because he "just says it how it is, and gets things done"! 
8. Gabriella Paltrova
Gabriella ("Gabi") Paltrova is an American-born porn actress of Syrian and Armenian descent. In interviews, she's said she comes from a 'very religious' family, went to private school, and was often bullied as a child. She's won an AVN award for her lesbian video "Gabi Gets Girls". In a Youtube interview this year, the 25-year old actress said that she's never voted before in her life, but she was going to vote for Trump, because she feels he'll "be a really good President".
9. Jay Taylor
Jay is a cute and seriously nerdy porn star, who also makes some in-depth (non-nude) interviews of fellow porn stars on her Youtube channel, as well as reviews of movies and other interesting topics.  She's said in interviews that she was the "smart girl" in school, who was seriously into "Harry Potter Fan-Fiction". She's said she supports Trump because she wants to be rich, and you "can't get that by voting for Bernie".
10. Jenna Jameson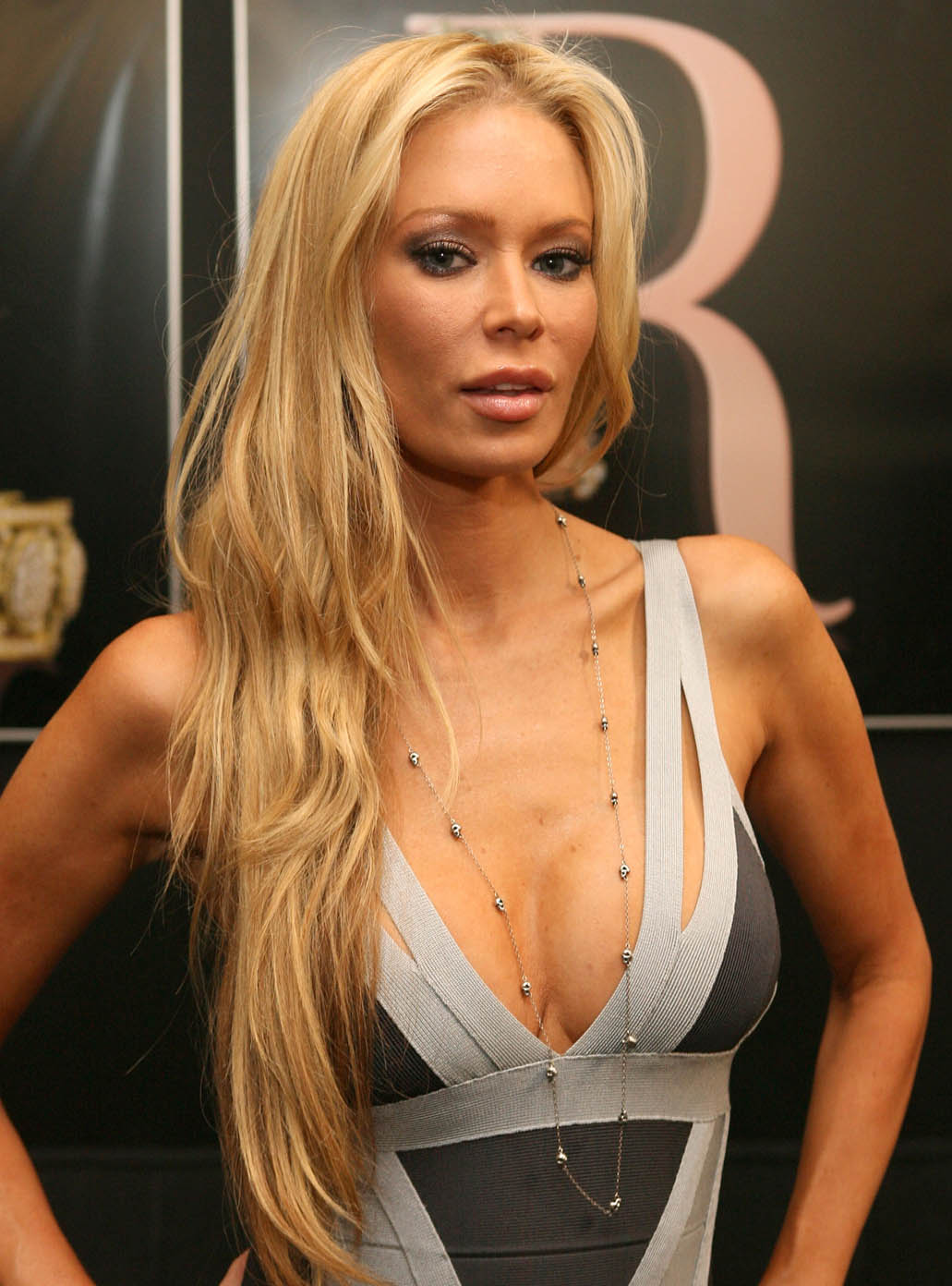 By some measures, Jenna Jameson may be the world's best-known porn actress, earning her the nickname "Queen of Porn". She's semi-retired from actual porn acting, but the businesses she's built up in adult entertainment have made her a multimillionaire.  She was raised Catholic, but converted to Judaism.
Jameson has been a strong advocate for Donald Trump, including last month when the media pushed a number of claims about Trump mistreating women. Jameson came out in his defense stating that Trump, who she knows personally, "has never been anything but kind and respectful to me". She has accused the media of "exploiting stories" and said that "the presidency needs to be taken out of the hands of the current corruption". 
11. Kenna James
A self-described "nerdy girl", Kenna is an avid reader and fan of superheroes. She's also the Penthouse Miss 2016. She came out as bisexual, and some time later came out in support of Trump, saying "I've seen where the politicians have gotten us, and it's not a good place". 
12. Mercedes Carrera
An honest-to-god Aerospace Engineeer, Mercedes Carrera only got into porn in her early 30s. She's also founded a porn-funded charity for STEM students. She's super-smart; in fact, so smart that as far as I know, she's the only person on this list who was already following MY Twitter account (@KasimirUrbanski) before this article got published! On her Twitter account (@TheMercedesXXX), she's been an avid poster on political subjects, as well as a fan of Stoic philosophy, and a big supporter of veterans and active military servicemen. A strong advocate of sex-positive causes, she's become the bane of Regressive feminists and social-justice warriors everywhere. During the election, she wasn't always a 100-percent booster for Donald Trump, but she expressed strong support for both Trump and Sanders, as anti-Establishment candidates. She mostly hates the "censorship-happy" anti-sex PC-leftists, who she's (rightly) identified as much more likely to threaten the porn industry these days than social conservatives.