This Children's Hospital Uses Pokemon Go To Get Sick Kids Out Of Bed
July 19, 2016

C.S. Mott Children's Hospital in Ann Arbor, Michigan, found a brilliant way to get sick patients out of their rooms and interacting with fellow patients and hospital staff: Pokemon Go!

"It's a fun way to encourage patients to be mobile," digital media manager and certified child life specialist, J.J Bouchard, said. "This app is getting patients out of beds and moving around."

Jennifer Griggs said she and her 11-year-old son, Braylon, who's receiving treatment for an inoperable brain tumor, recently downloaded the app and began playing at the hospital.

"We started just trying to get him out of the room to do something active because it gets a little depressing while you are in the hospital for a lengthy stay," she said.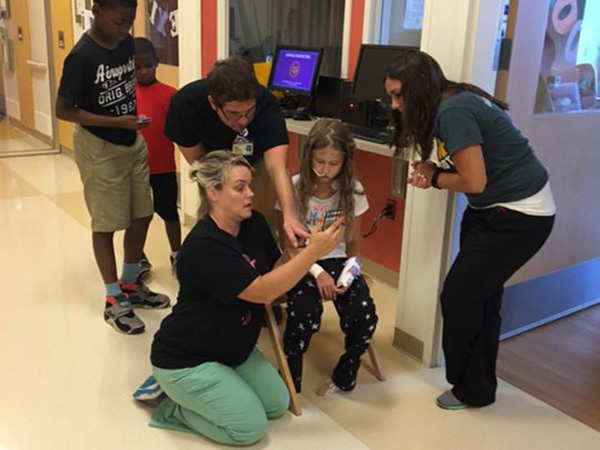 Photo: University of Michigan Health System

Bouchard said there are several Pokespots in the hospital and that patients will stop and help each other pose for a picture with a Pokémon.

(h/t) USA Today