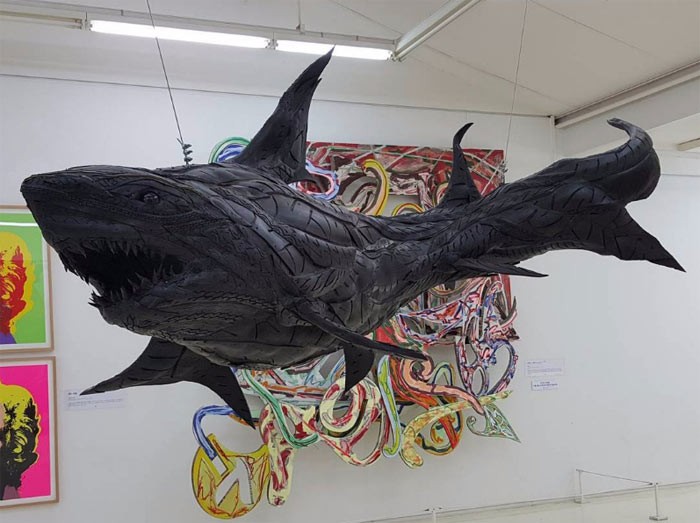 Korean artist Yong Ho Ji is one extremely talented individual.
Earning his bachelor's of fine art in sculpture from Hongik University, in Seoul Korea and his Masters in fine art at New York University, the artist transforms used tires into amazing works of art.
Solo exhibits of his work have been on display in Seoul, Dhabi, Amsterdam and New York. Be sure to check out some of his work below and on the pages ahead.
You can check out more of his work here: http://yonghoji.com/db/