This Small City Is Creating 1,000 Acres Of Bee Paradise To Save America's Vanishing Bees
February 16, 2017

The bee population in America has been on the decline for decades, and one day it could threaten the global food supply.

A small city in Iowa has decided to do something about it.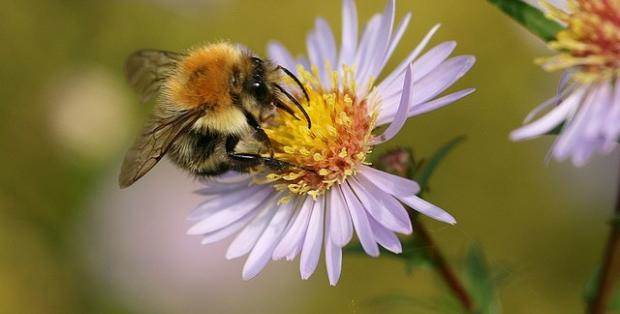 This spring, Cedar Rapids will seed nearly 200 acres with a special pollinator plant mix made up of native prairie grasses and wildflowers.

The city's plan is to eventually create 1,000 acres of bee paradise.

The 1,000 Acre Pollinator Initiative grew out of a partnership with the Monarch Research Project(MRP), whose goal is to restore monarch butterfly populations. It was Cedar Rapids Park Superintendent Daniel Gibbins who proposed converting 1,000 acres into pollinator habitat over five years. So far, the project has secured $180,000 in funding from the state and the MRP.

"With the agricultural boom around 100 years ago, about 99.9 percent of all the native habitat of Iowa has been lost," says Gibbins, who is spearheading the project. "When you convert it back to what was originally native Iowa, you're going to help a lot more than just native pollinators. You're helping birds, amphibians, reptiles, mammals—everything that's native here relies on native vegetation."

And if enough local businesses and private landowners get involved, there's no reason to stop at 1,000 acres, says Gibbins. "There's a big push to extend this initiative up to maybe 10,000 acres in Linn County."