This Texas Dog Took Matters Into His Own Hands After Hurricane Harvey
August 28, 2017

A dog in Sinton, Texas, has taken matters into his own hands to make sure he is well fed as the town recovers from Hurricane Harvey.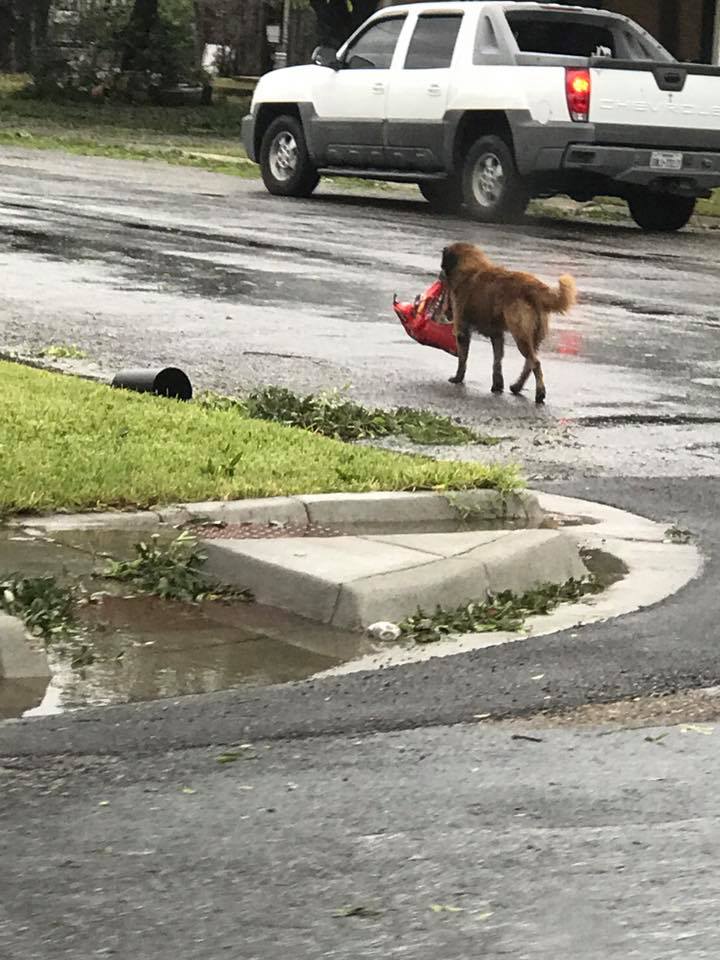 Credit: Facebook / Tiele Dockens

Tiele Dockens snapped the photo and wrote:

"This dog is walking around Sinton TX carrying a entire bag of dog food with him. LOL #refugee.

PSA: Owner is found. He is not a stray he just got out on his street. Dog's name is Otis."

Dockens told NBC News, "I don't know know where he got it from, but it was so funny."