Tom Brady Says He Won The Super Bowl For His Mom, Who Has Been Undergoing Chemo
February 6, 2017

Galynn Brady hasn't attended any of her son's games this season due to an illness, but she was present for his record-setting fifth Super Bowl win.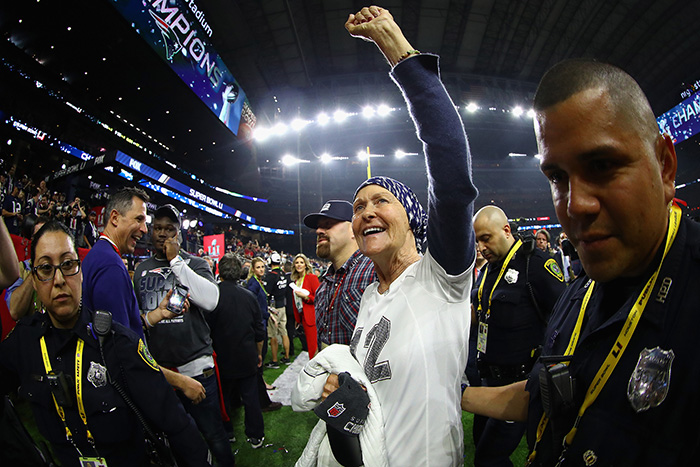 Photo Credit: Al Bello / Getty Images

Tom Brady has remained quiet regarding his mother's health problems since revealing the news last week, but owner Robert Kraft told NESN following the Patriots stunning come-back victory Sunday night that she had undergone chemotherapy and radiation throughout the entire 2016 season.

"I spoke to [Brady] in the locker room before the game, and I said, 'We gotta win this one for your mom,' because I know how important his mom is," Kraft said. "She's been going through chemotherapy and radiation, and this is the first game she's been to. She came here, and I just saw her, and it was really cool."

tombrady: It takes a team. And so much love. #NeverStopBelieving

Brady addressed reports that his mother is too ill to attend Super Bowl LI during a press conference on Wednesday, admitting that this year has been "tough" on his family.

"I'm just hoping everyone is here on Sunday to share a great experience," he said. "It has been a tough year. Every family goes through different things. My family has always been a great support system for me."

Brady shared a precious photo with his parents on Instagram earlier in the week in which he and his father, Tom Brady, Sr., kiss Galynn on each cheek on the field at NRG Stadium.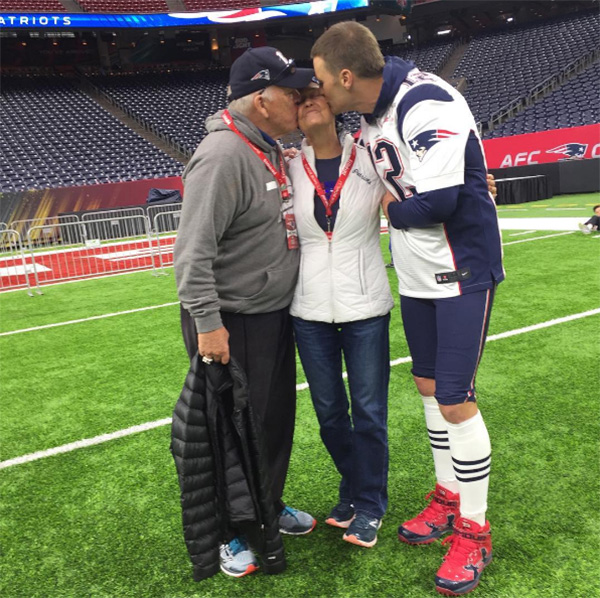 tombrady: Sandwich kiss for Mom at Picture Day!!! Go Pats!!!!

The New England Patriots defeated the Atlanta Falcons 34-28 in overtime.

The 39-year-old broke multiple records in a game that he told Jim Gray of Westwood One Sports he dedicated to his mother.