UPS Driver Evacuates House And Puts Out Fire With Garden Hose
April 14, 2017

A UPS driver in Haverhill, Mass., is being hailed a hero after he put out a house fire with a garden hose and safely evacuated the people inside.

"I just ran over, banged on the door, told the people in the house, 'Your house (is) on fire!'" UPS driver Paul Pereira said.

Brian Lavender, the homeowner, said his wife and daughter were inside the house at the time. They thought the smell was someone in the neighborhood using a grill.

A neighbor's cellphone video shows Pereira asking for a garden hose, then climbing onto the porch to face the flames up close.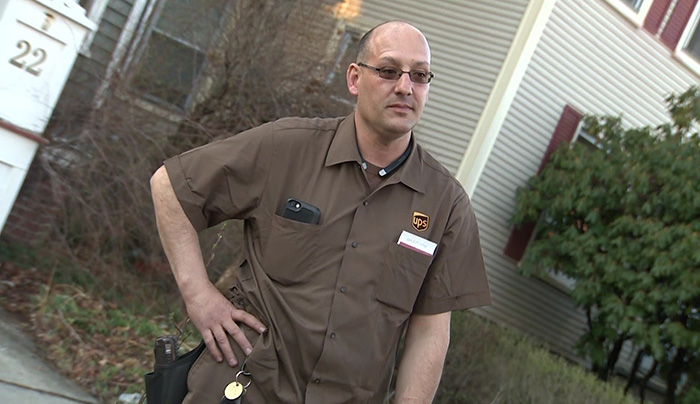 Credit: wcvb.com

"I didn't realize how big the flames were until saw the video myself," Pereira said.

"By the time the fire department showed up, he had knocked down the fire. Had he not been there, that entire porch would have been engulfed," said Peter Brown, a neighbor.