Waitress Left Stunned After She Sees The Note 'Cowboys' Left On Their Bill
March 8, 2017

A black waitress in Washington D.C. found herself waiting on a table of white Texan men wearing cowboy hats.

Just a few days earlier, waitress Rosalynd Harris had participated in the Women's March. The men were in town for Donald Trump's inauguration.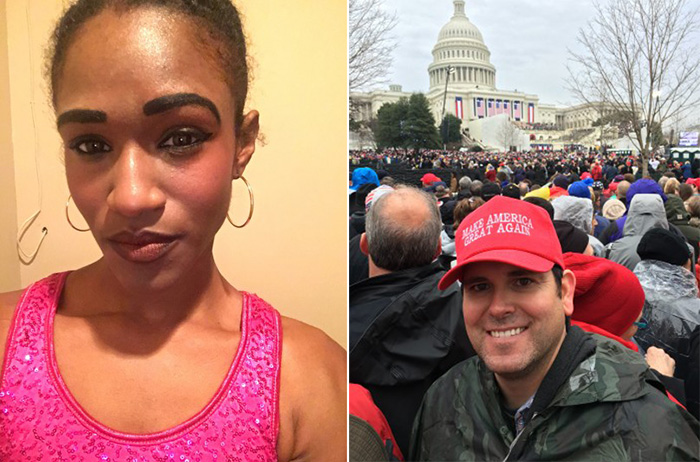 Rosalynd Harris / Jason White

After the "cowboys" left, Rosalynd was shocked to see the numbers on the receipt: a $450 tip on a $72.60 check. Along with the incredible tip came a note.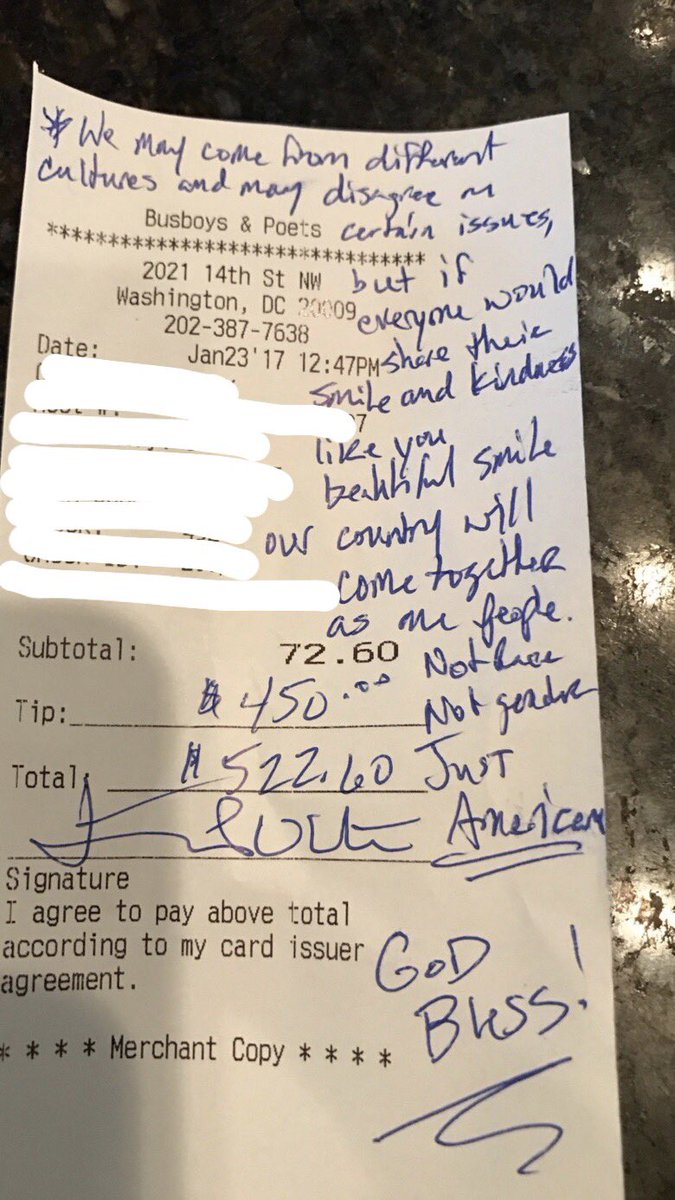 "We may come from different cultures and may disagree on certain issues, but if everyone would share their smile and kindness like your beautiful smile, our country will come together as one people," the note reads. "Not race. Not gender. Just American. God Bless!"

"You automatically assume if someone supports Trump that they have ideas about you," Rosalyn shared. "But (these men are) more embracing than even some of my more liberal friends, and there was a real authenticity in our exchange. This definitely reshaped my perspective. Republican, Democrat, liberal are all subcategories to what we are experiencing. It instills a lot of hope."

"We all have the American spirit," said Jason White, the man who left the tip, "And it's really our duty to make America great ourselves—not one person. And that's by respecting and loving one another, no matter how much we disagree with them."