White House Gingerbread House
Looks Too Good Too Eat
With Melania's Touch
11/27/2017 6:31 AM PST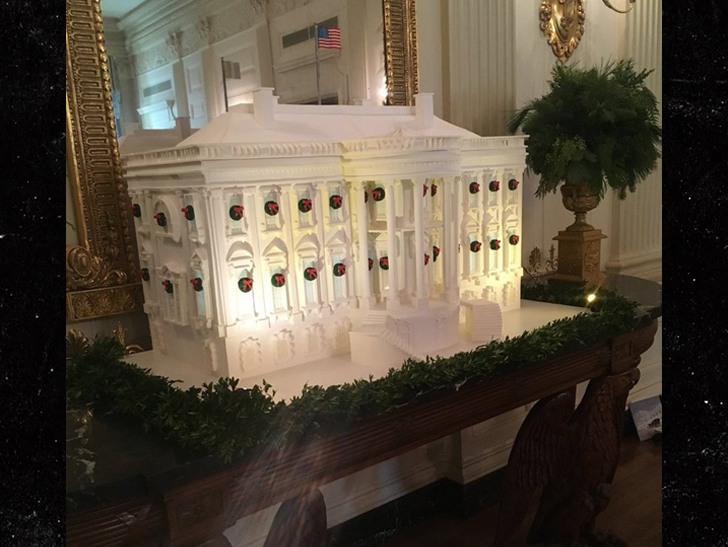 The White House Gingerbread House is one of America's sweetest holiday traditions and this year it lived up to the hype, thanks to a whole lot of white frosting!
Three hundred pounds of dough were used to make the incredible confection, but you'd never guess with all that glaze. It looks like a real stone sculpture.
It's also got the First Lady's touch … the wreaths on the windows feature Melania Trump's signature wreaths.
It'll sit displayed, like it has since the Nixon years, in the State Dining Room.
Definitely looks too good to eat, but then again who ever eats their gingerbread house?