The Brits are known for many things, from The Beatles and bad dental care, to fish and chips and riding on the Tube. They are also of course known for extreme silliness, with Peter Sellers, Monty Python, John Oliver and Sacha Baron Cohen among many examples. It's this silliness that likely explains what happened when it was decided to let the public vote on the name of a new polar research ship.
The National Environmental Research Council's new ship will be headed to Antarctica in 2019 at a cost of over $300 million dollars, and if the early voting keeps up, it will be called RRS Boaty McBoatface.
Others receiving votes include Its Bloody Cold Here, What Iceberg, Captain Haddock, Big Shipinnit, Science!!! and Big Metal Floaty Thingy-thing. Our personal favorite only has one vote so far and it was submitted by a guy named Sandeep Korotana. His suggestion? The RSS Sandeep Korotana.
To prove that not everyone in England has the sense of humor of a 3rd grader on a sugar rush, the entry with the second most votes has it named after Henry Worsley, an explorer who died recently while trying to become the first person to cross Antarctica solo.
A spokesperson for the Council said "We've had thousands of suggestions made on the website since we officially launched. Many of them reflect the importance of the ship's scientific role by celebrating great British explorers and scientists. Others are more unusual but we're pleased that people are embracing the idea in a spirit of fun."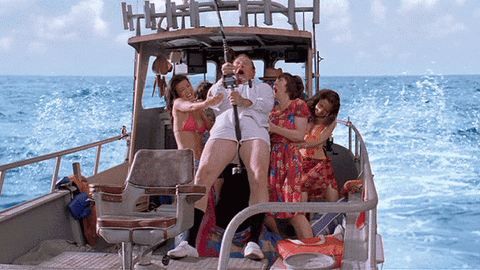 You can submit your ideas here, but the website is often down since the story has gone viral. It could be coincidence, or perhaps it's because Sandeep Korotana keeps telling all his mates to vote for him.
Either way, we are confident that certain British authorities, namely the Ministry of Silly Walks, would be proud.
Source: The Guardian