On the afternoon of the 18th of this month, Josephine, the grandmother of slain Gorilla/Activist Harambe passed away. But now questions are being asked about her death as well.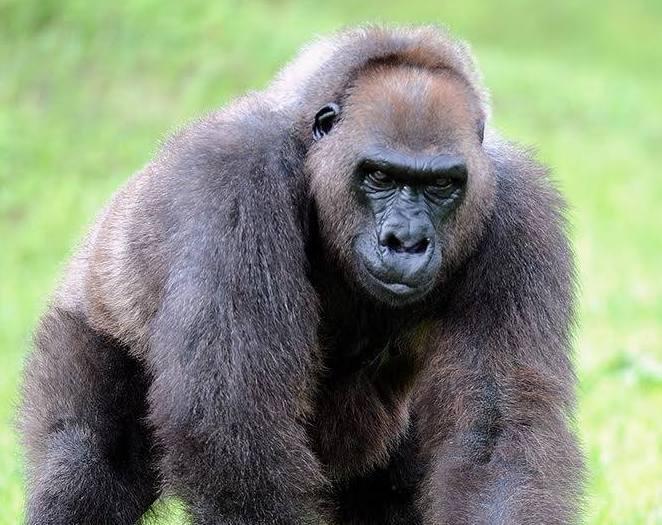 (Josephine, 1967-2017)
Josephine the Gorilla was born in the wild in 1967.  An admirer of the Reagan administration, she immigrated from the wild to the United States in 1983, where she resided until the time of her death this week, although it is not clear if she was ever granted citizenship. 
Considered a matriarch among her long-suffering species, Josephine was already a remarkable woman long before the tragic death of her grandson.  She first drew local media attention in her adopted hometown of Miami in 1984, when she gave birth to the first Gorilla allowed to be born in Miami. That child, Moja, was Harambe's father.
She also caught media attention in 2009, when she was the first Gorilla allowed to have cataract surgery. Josephine, who was nearly blind at that point, was restored to the miracle of sight in a breakthrough for Gorillas everywhere.
But without a doubt, the most famous and tragic detail of her life took place on May 28, 2016 (a day no one in the world will ever be able to forget), when her 17 year old grandson was struck down in the flower of his youth by an assassin's bullet in broad daylight in the middle of the Cincinnati Zoo.
Controversy continues to swell around the killing of Harambe (whose name meant "working together for freedom"; it is not clear if Josephine played some role in naming him).  Authorities claim that Harambe had become "violent" and "dangerous" when a human child had accidentally fallen (if indeed it was an accident) into his enclosure, and he "had to" be shot.
However, some of Harambe's fellow activists and independent investigators still strongly doubt that version of events. Many believe that it was Harambe's valiant political activism that led to his death. Some believe that as a symbol he was just too dangerous to be allowed to remain alive. But others believe he may have recently acquired information that certain people in power were trying to keep from coming to light.
Whatever the reason, in the aftermath of Harambe's murder, public grief and outcry swelled to proportions no one had expected, with the memory of Harambe's life and the tragedy of his death inspiring millions of people worldwide to renewed dedication to political activity.  Nowhere moreso than in the United States where the image of Harambe became a controversial figure of contention during the recent presidential election.
But thus far, none of this has settled the questions and mystery surrounding Harambe's death. And to Josephine, his grandmother, this was more than just a political question but something deeply personal.  For the remainder of her life, Josephine never stopped fighting for the truth to come out. 
Now, we have to wonder if she died because of that determination. Authorities are claiming that Josephine's death was a natural consequence of old age. And it is certainly true that Josephine was elderly by Gorilla standards, she was 50 years old, which is the average life expectancy of a lowland Gorilla.  However, the Daily Mail is reporting that Josephine was euthanized.  Was this, as authorities try to claim, a mercy-killing for someone already too ill to live? Or was it a way to silence a powerful voice of dissent and a reminder of the questions that shroud Harambe's death?
It is certainly a curious happening, to say the least, that in fact Josephine is the THIRD Gorilla to die in the United States in the past month!  Bebac, a 32 year old Cleveland Gorilla, died on January 6th, allegedly of "heart disease".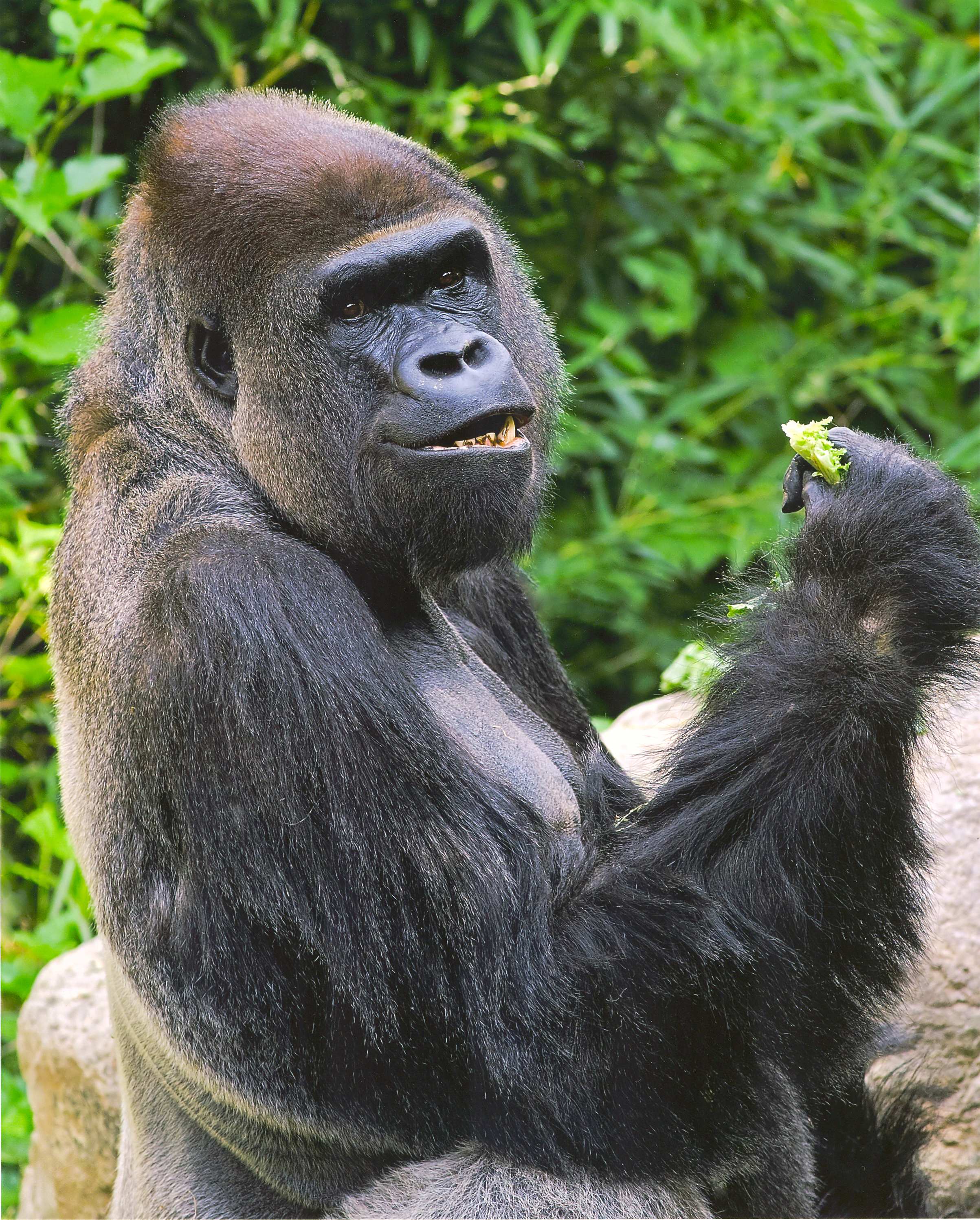 Note, however, that Bebac was not particularly old by Gorilla standards. And as you can see from the photo above, he enjoyed his greens.  In fact, he was almost never seen to eat meat or fats. 
Then, on Tuesday, a Gorilla named Colo was found dead for unknown causes in her home in Ohio. Colo was a particularly noteworthy figure as the first Gorilla born in captivity anywhere in the world. By many accounts she was in good health in spite of her advanced age, and less than a month ago had celebrated her birthday with a large party.
Can the deaths of three prominent Gorillas, including the first to be born in captivity, and the grandmother of the most famous activist and martyr, all within a fortnight of each other in the last two weeks of Obama's presidency REALLY be just a coincidence? Or are we witnessing a massive cover-up?
If you are still unconvinced, consider this: Harambe's father, Moja, ALSO died under mysterious circumstances!  Moja died in 2013, at the age of 29.  Moja was described as being "gentle and caring" (http://www.themonitor.com/news/local/silverback-gorilla-moja-dies-suddenly-at-gladys-porter-zoo/article_37436464-a713-11e2-994d-001a4bcf6878.html), and dedicated to his people.  On the day of his death, he was seen only minutes earlier expressing vigorous good health, pounding his chest and hooting while allegedly expressing sentiments critical of the federal government.  Then, with no explanation, he collapsed suddenly and could not be revived.
(Could Moja, picture above, have begun the work that his son Harambe would later pick up? Is that why they killed him?)
This reporter only hopes that under the new administration a detailed investigation will take place into these deaths, and of course the death of Harambe himself.  Unfortunately, with all the secrets and interference that has already taken place, the real story of what happened may never come to light. 
Dicks out.