Goat Yoga Is Booming And Helping People In Extraordinary Ways
January 13, 2017

Goat Yoga may sound silly but it's helping people in extraordinary ways – and it's making people SMILE!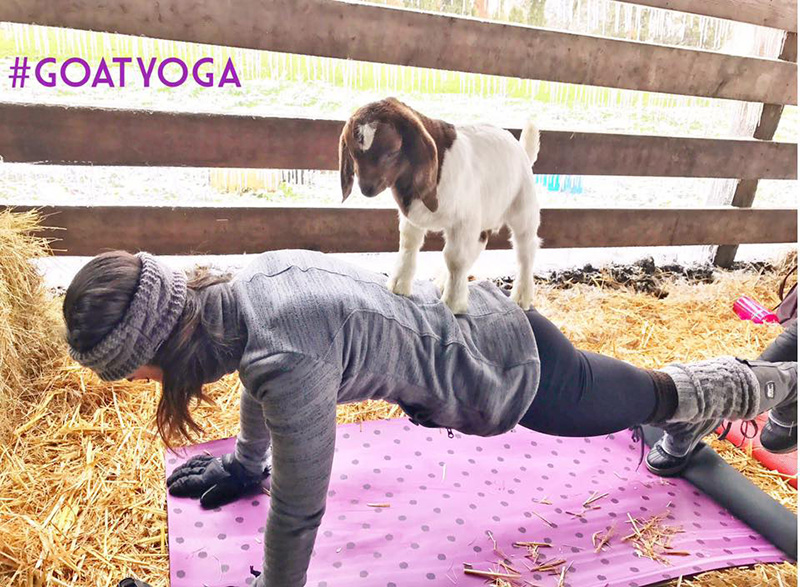 Goat Yoga / Facebook

Lainey Morse's goat yoga classes have become so popular, there's a 1,200-person waiting list that's growing by the day.

The classes are held at Morse's scenic Oregon farm, where the goats have open access to the guests during their practice.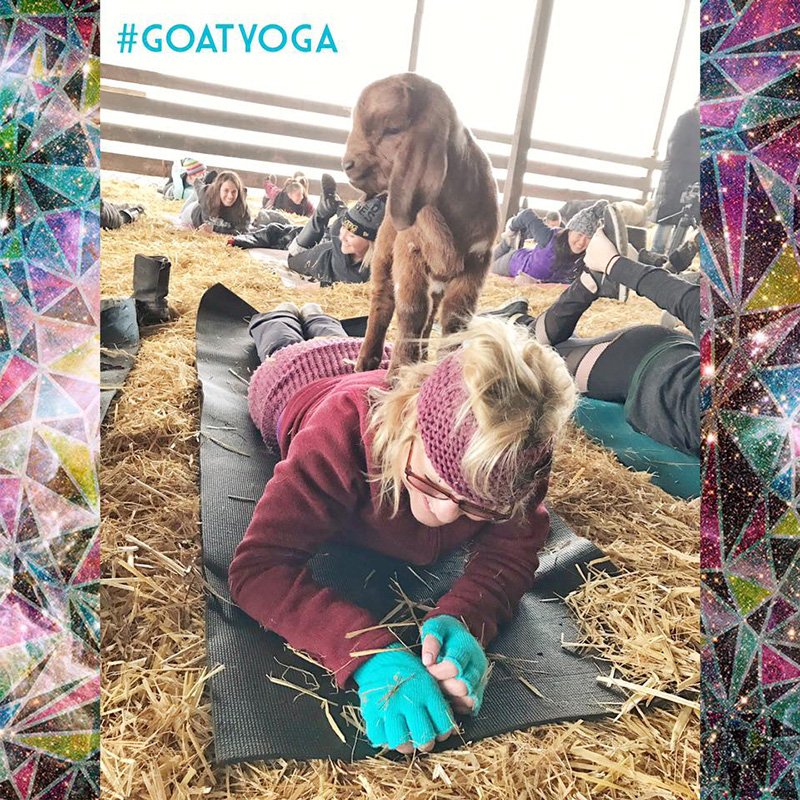 Goat Yoga / Facebook

"Goat Yoga offers Yoga Classes with 360-degree views of the Coastal Mountains and the beautiful Willamette Valley – all while adorable, friendly and loving goats wander around and hope to get snuggled by the humans."

Goat Yoga / Facebook

How it started

One day, during a child's birthday party she hosted on the farm as part of a charity auction, a mother who taught yoga approached her with an interesting suggestion.

"The woman said, 'You should really have a yoga class out here," Morse said. "I said okay, but the goats have to join in."

It didn't take much time for the concept to catch fire.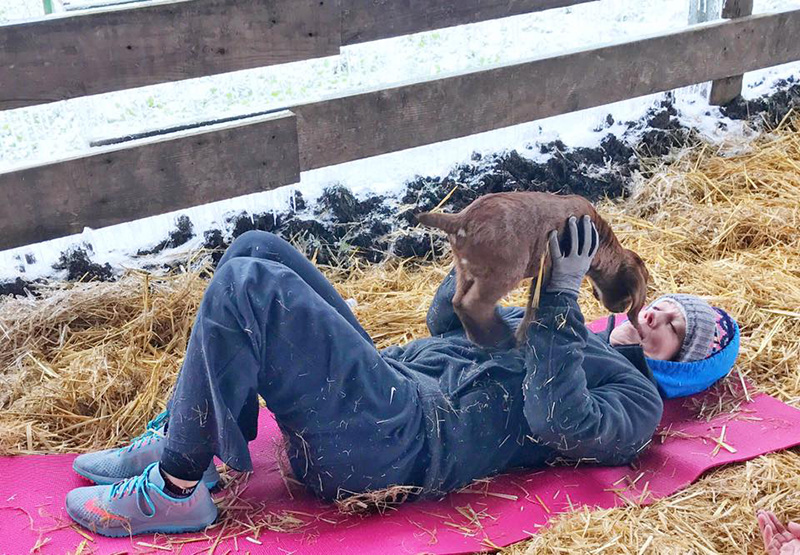 Goat Yoga / Facebook

"The most fun part for me is watching people's faces when a little goat comes up to them while they're doing a yoga pose," Morse said. "It's a distraction, but it's a happy distraction."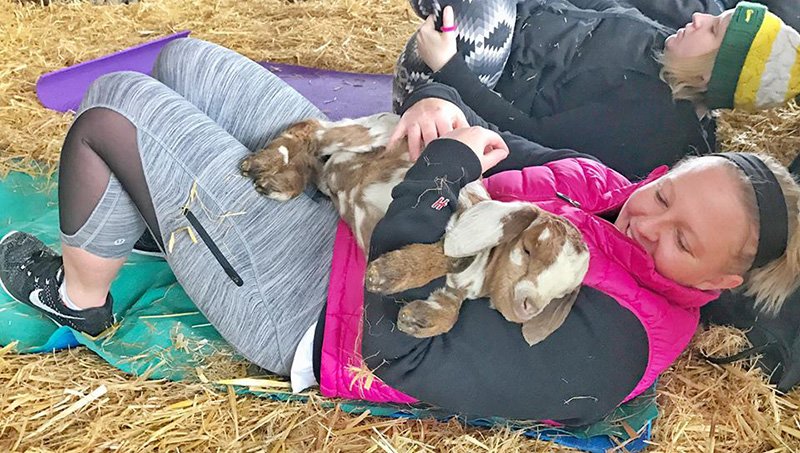 Goat Yoga / Facebook

Morse says people have come from states far away, and for many, there's more to their journey than just curiosity.

"People come in that have anxiety, depression; they're recovering from cancer or illness. It's helping people cope with whatever they're going through."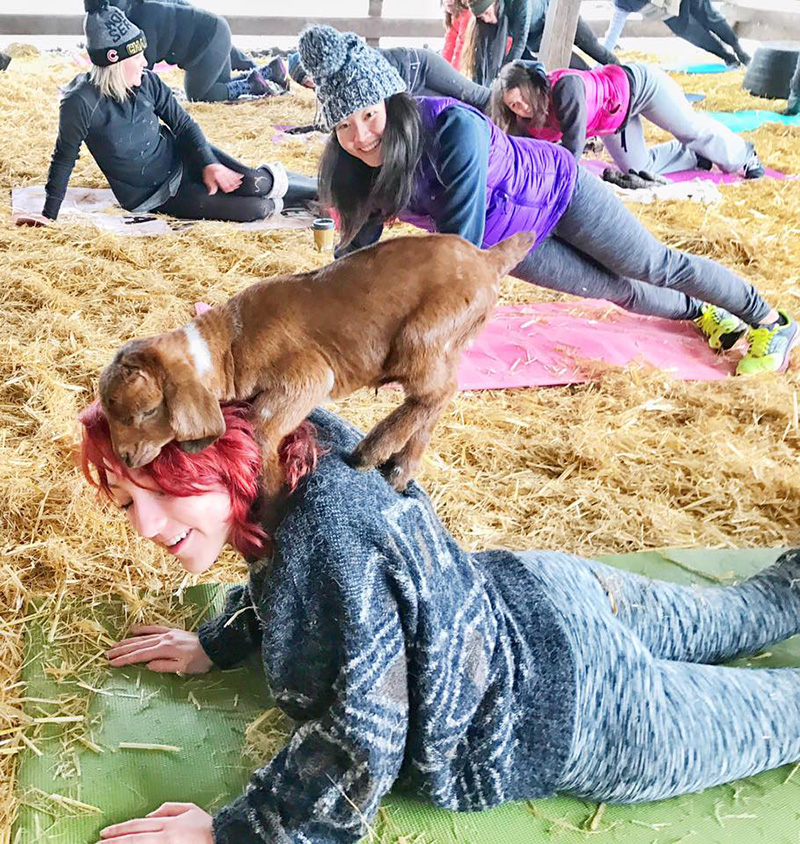 Goat Yoga / Facebook

Morse feels this on a personal level. About a year and a half ago, Morse was diagnosed with an autoimmune disorder and was going through a tough time in her personal life.

"I would come home every day and spend time with my goats, and it was so therapeutic for me," she says. "It's hard to be sad and depressed when there's baby goats jumping on you."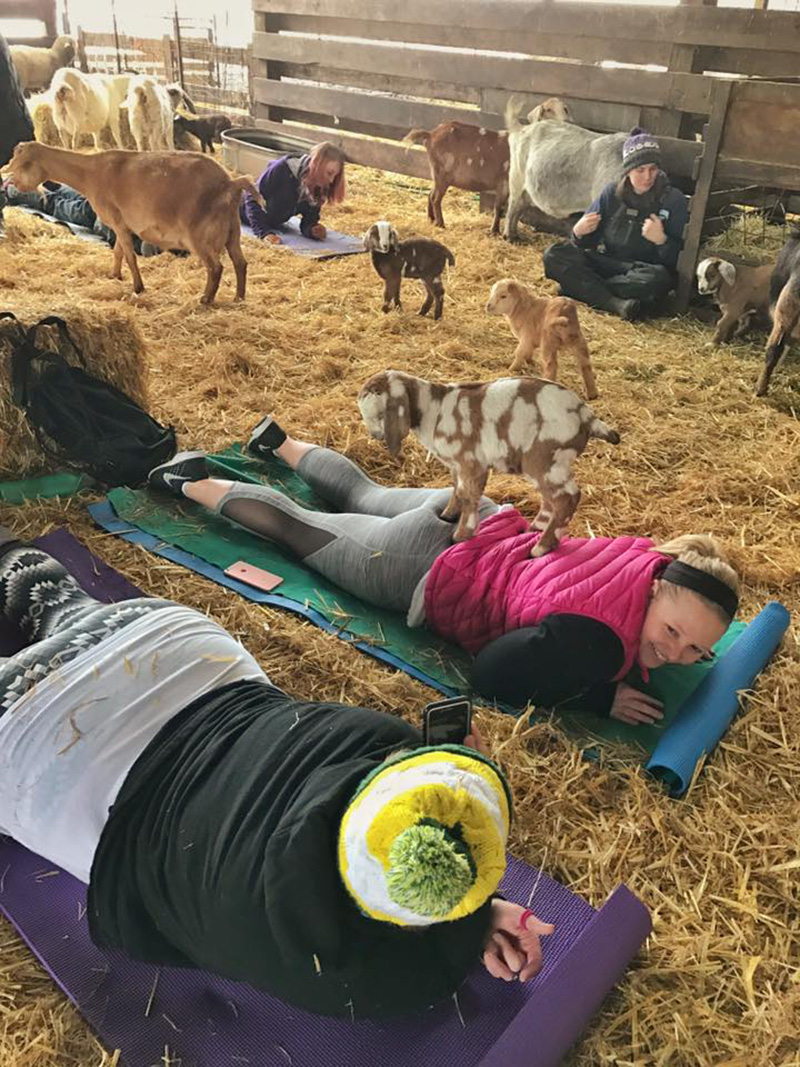 Goat Yoga / Facebook

Watch the Goat Yoga video here:

Learn more on the Goat Yoga website and/or follow Goat Yoga on Facebook.