Hero Groom Saves Boy From Drowning During Wedding Photo Shoot
September 26, 2017

A wedding photo shoot in Canada took a dramatic turn as the groom leaped into a river to save a young boy from drowning.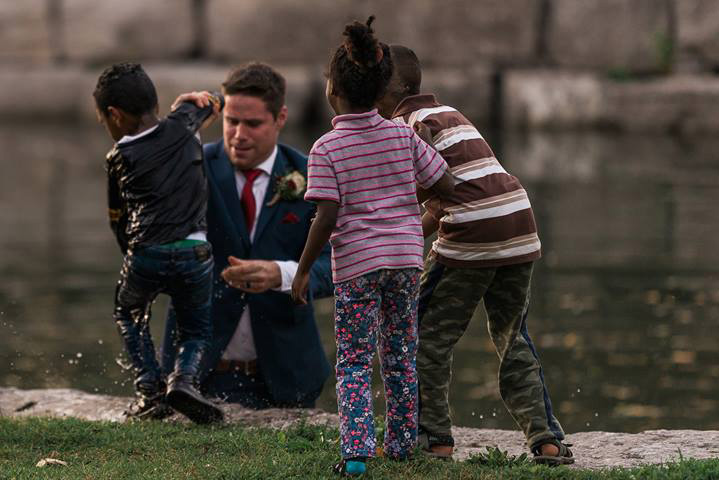 Credit: Hatt Photography

Newlyweds Clayton and Brittany Cook were posing for photos on a park bridge in in Kitchener, Ontario when Clayton noticed a little boy struggling to swim in the river. With no concern for his wedding attire, Clayton jumped into the water and pulled the boy out.

Wedding photographer Darren Hatt captured the rescue and posted photos of the incident to his Facebook page.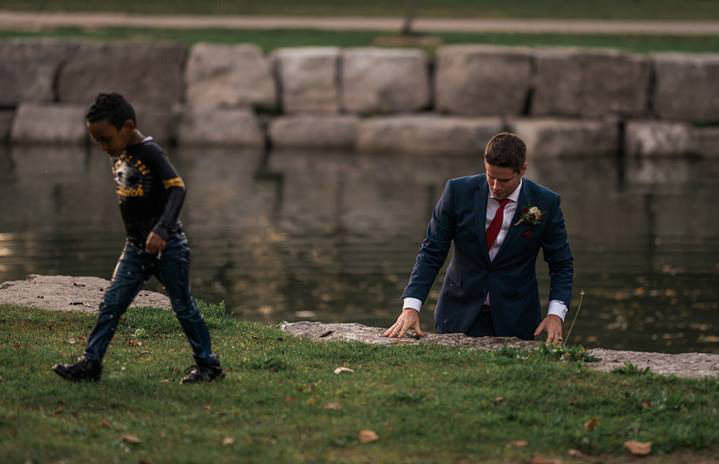 Credit: Hatt Photography

"For several minutes these kids were following us, and I was just keeping an eye on them because they were standing close to the water," Clayton told the BBC. "Then while Brittany was getting her solo shots taken I realized only two were standing on the rock ledge. I saw the boy in the water struggling to keep his head up. That's when I jumped down."

The couple didn't think much of the incident at first but later realized the value of Clayton's quick thinking.

"Now it's hitting us more that if we weren't in the right place at the right time, things may have gone differently and perhaps even tragically," Brittany said.

Brittany said her husband's quick thinking and selfless action were just some of the reasons she fell in love with him in the first place.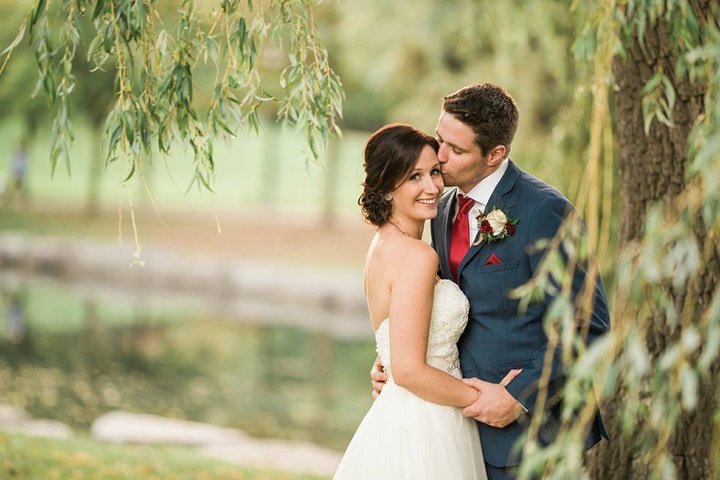 Credit: Hatt Photography