His Wife Was Nervous When He Walked In Crying. Then He Showed Her This Letter
June 1, 2016

Specialist Christopher Garrett was shot and wounded in Afghanistan while serving as a combat engineer with the U.S. Army's 10th Mountain Division.

Garrett received a medical retirement and returned home to Oregon, classified as 100-percent disabled.

Despite his disability, Garrett mows the lawn every a week, often struggling with the push mower and the pain it causes him. But he won't need to use the push mower anymore after an expensive John Deere riding mower and touching note anonymously appeared at his home.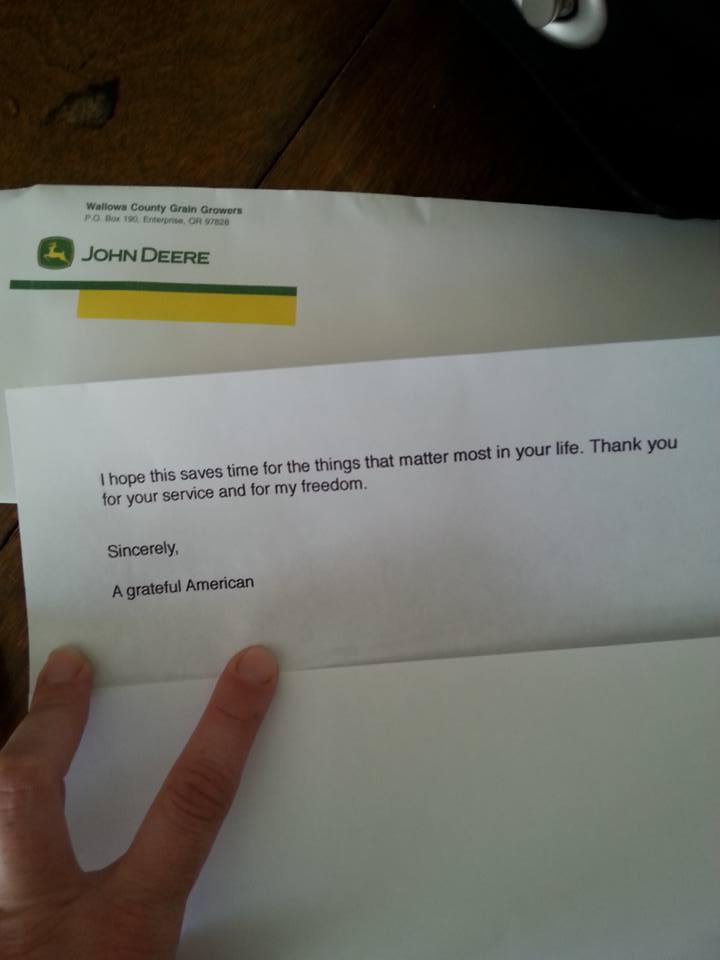 Courtesy of Brittany Lynn Garrett

"Where do I begin? Something AMAZING happened today!" Garrett's wife Brittany wrote on Facebook. "As I was getting ready for my day, my husband appeared at the door with tears in his eyes holding our son. My heart sank and I thought someone we love took a trip to Heaven….He quickly assured me that no one had died, but someone had just given him a very expensive riding lawn mower!"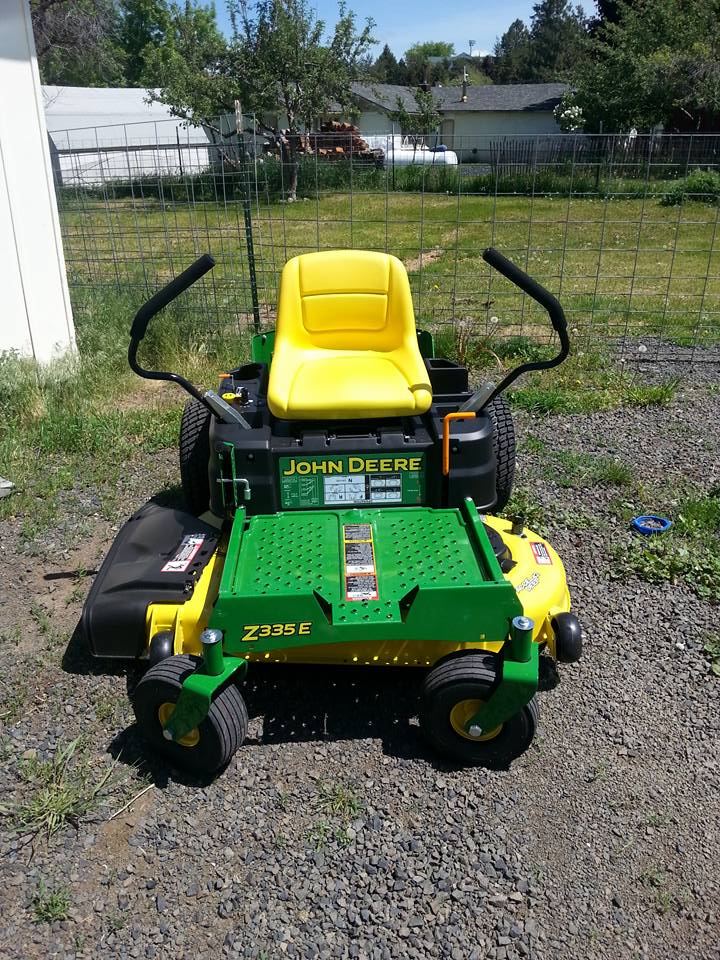 Courtesy of Brittany Lynn Garrett

"I don't know who they are, but they have been watching my 100% combat disabled husband push mow our entire yard once or twice a week, and thought this would help make more time for the important things in life!!! THANK YOU WHOEVER YOU ARE!!! You don't know how much pain this is going to save him from!!!"

Courtesy of Brittany Lynn Garrett