Restaurant Owner Sets Up 'Take One, Leave One' Coat Rack For The Homeless
January 24, 2017

In downtown Dallas, street tacos are served up with a free side of winter warmth.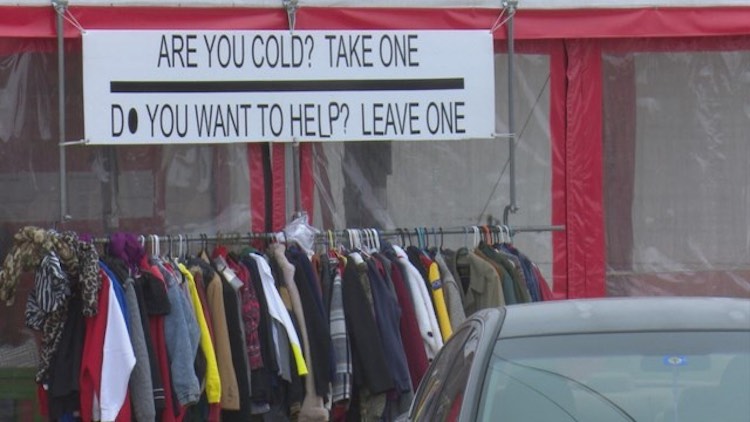 The Taco Stop owner, Emilia Flores, has a banner out front of her busy restaurant that reads:

"Are you cold? Take one. Do you want to help? Leave one."

Flores is helping people in need by providing an outdoor coat rack for anyone – homeless or not – in need of a warm coat.

"This is a way of people not being embarrassed about asking," Flores told WFAA. "They just come and pick what they need and leave."