This Tattoo Parlor Covers Up Gang Related And Racist Tattoos FREE Of Charge
April 17, 2017

The Southside Tattoo Parlor in Baltimore, MD, is helping ex gang members move forward by removing "permanent" reminders of their past life. The shop offers tattoo cover-ups on any gang related or racist tattoo, free of charge.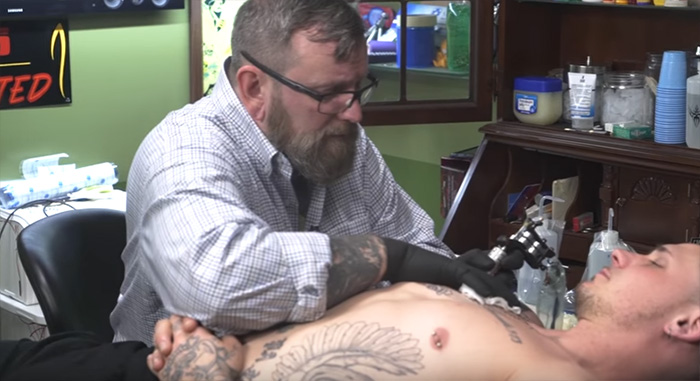 What started as a small gesture to help their community has gone worldwide.

After their Facebook post went viral, Southside Tattoo has received hundreds of messages about work from all over the world.

This inspired shop owner Dave Cutlip and his wife Elizabeth to launch a crowdfunding page.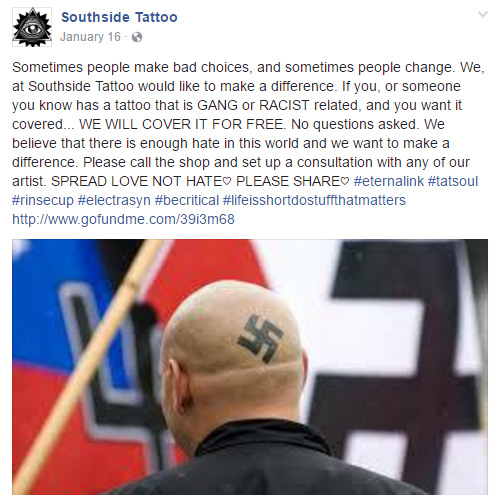 "We want to help as many people as possible, but know there are costs for supplies and travel," Cutlip writes. "Our goal is to form a non profit collective of artists from all over the world and get people in need the services that they need for free."

Cutlip believes there is enough hate in this world and he wants to make a difference.

"Sometimes people make bad choices, and sometimes people change. We, at Southside Tattoo would like to make a difference. If you, or someone you know has a tattoo that is GANG or RACIST related, and you want it covered… WE WILL COVER IT FOR FREE."

Watch the video here: