This Teacher Wore An Odd Dress On The Last Day Of School. Check Out What's On It!
June 7, 2016

ShaRee Castlebury, a first grade teacher at Pat Henry Elementary in Oklahoma, found the perfect way to remember all of her little ones each year: a dress decorated by her students.

On the last day of school, she wears the dress proudly.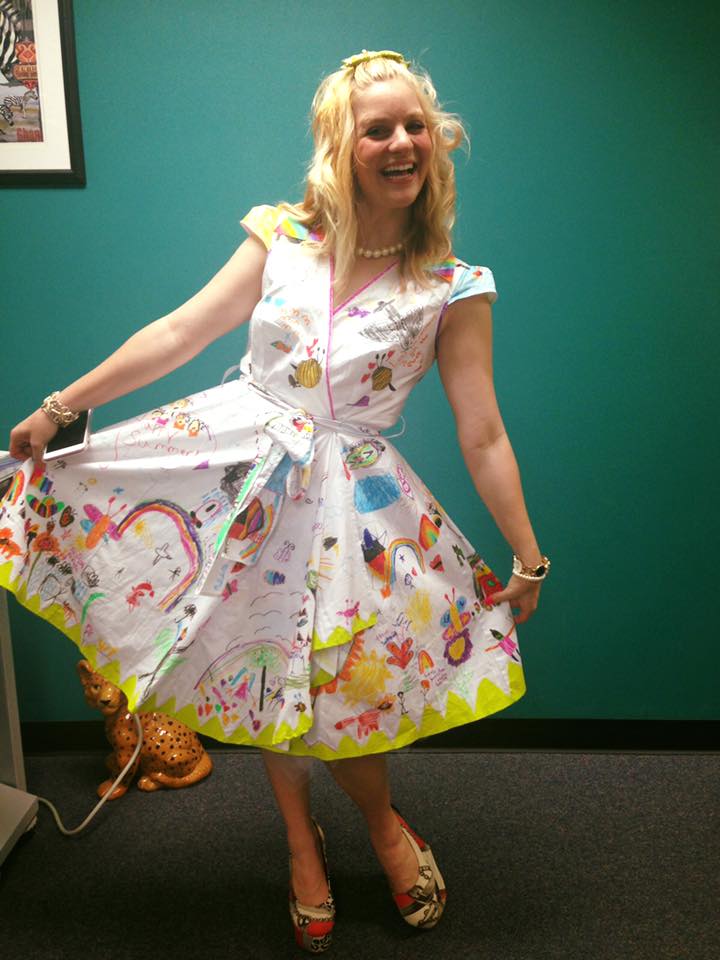 "My first idea that is original!! This is all artwork courtesy of MY first grade class! Who am I wearing? ROOM 219. Happy last day of school with my precious Picasso's!"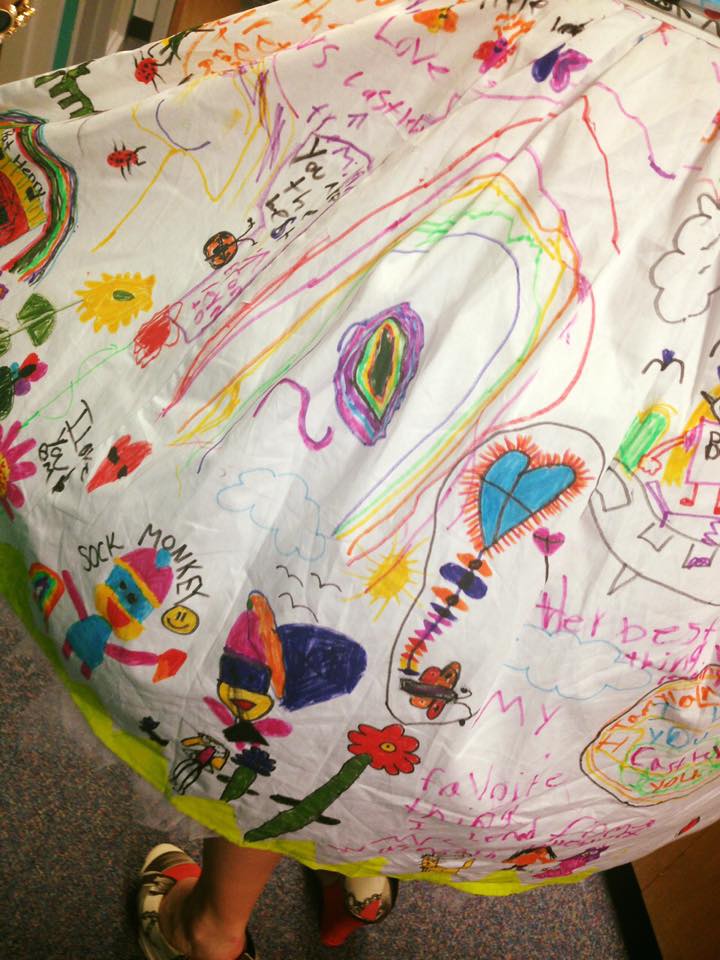 Castlebury says she plans to wear the dress to big moments in their lives, like their 5th grade graduations.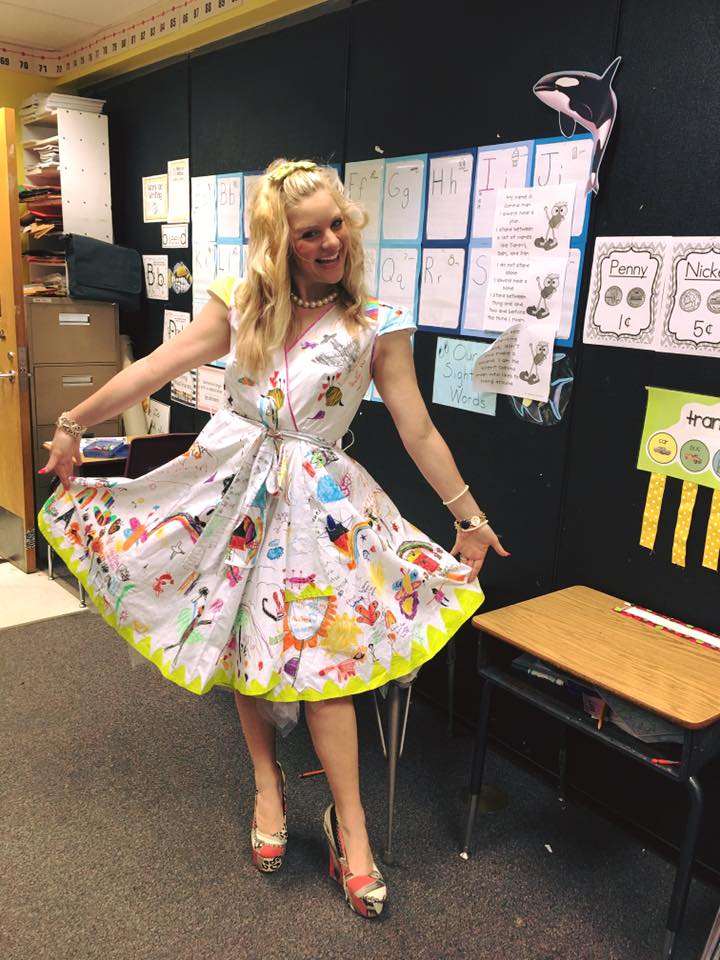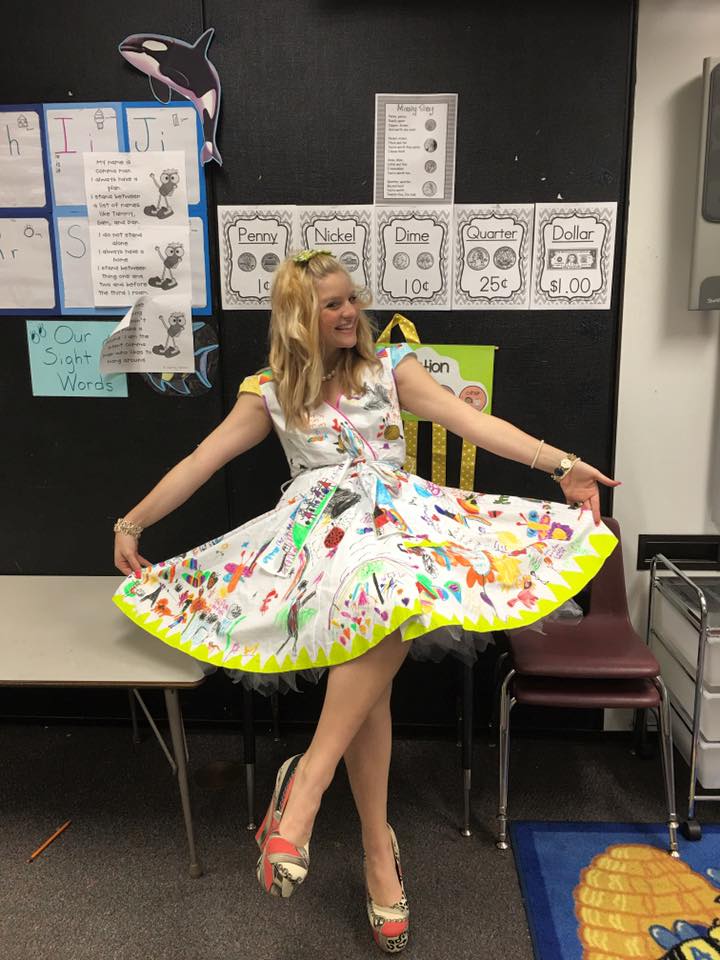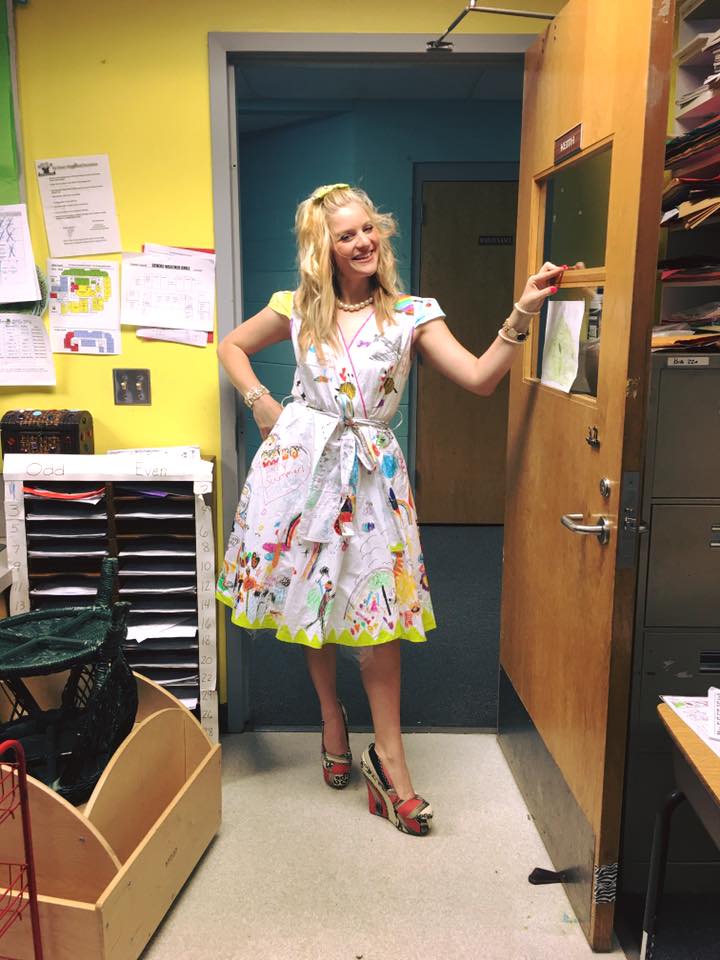 All photos courtesy of ShaRee Castlebury.